| | |
| --- | --- |
| April 18, 2018 - 8:22 AM EDT | |
An International Oil Opportunity You Can't Ignore
Near the banks of the White Nile, in the mountains of East Africa, a huge discovery has been made.
It's the one of the last great elephant fields of our day. And Stamper Oil & Gas (TSX.V: STMP, OTC: STMGF) could tap it…and realize a huge payday through the expected billion-dollar revenue stream.
Stamper is an ambitious Canadian O&G firm that is sitting on top of a gigantic find…the biggest treasure trove on the Nile since King Tut's tomb.
Oil worth billions locked away in the unique geology of Sudan has just been uncovered, at a time when oil prices are rising and rising and rising.
The Chinese spent ten years and dropped millions searching for oil in Block 25, a 26,000 square kilometer oil concession in Sudan, but their seismic interpretation was way, way off. Now, Stamper can leverage those hundreds of millions in investment to take a big interest in a potential oil mega field.
The company is acquiring a major interest and tapping into the region's special geology on a property that within one year could pump out 6,000 bpd at a projected cost-per-barrel of only $17-20.
That means the property has potential for millions in annual gross profit just waiting to be tapped. At 6,000 bpd the gross profits for these sales should come in around $20 million per year, and Stamper's interest would be over 31 percent.
This is a huge opportunity, and investors need to wake up and seize the day, and evaluate this opportunity or risk getting left in the dust.
The Sudanese Treasure Trove
On the southern Sudan border, Chinese oil companies spent ten years searching for structural oil deposits. They sank 13 wells and spent $100s of millions. But they came up short; there were no structural traps to be found. The Sudanese have since invested approximately $144 million drilling 8 new wells, 3 of which have proved out the stratigraphic play.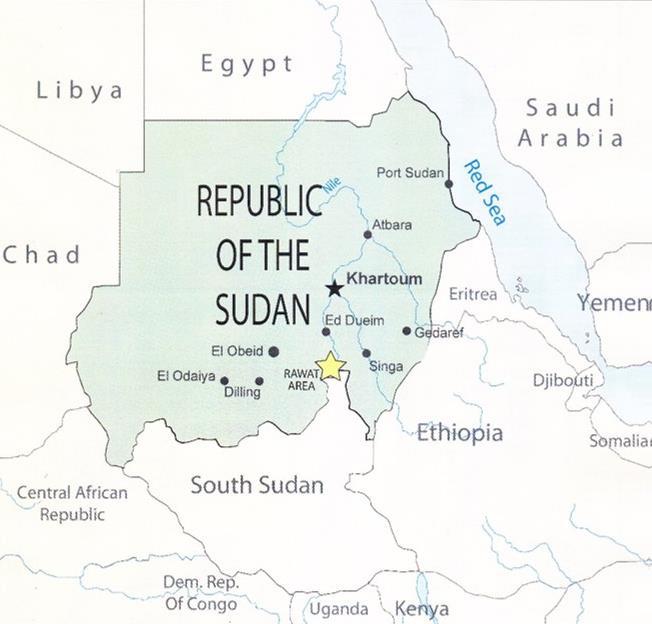 That's because the oil locked away in Sudan is not structural, but stratigraphic.
A stratigraphic deposit is formed when oil and gas is trapped within sandstone, surrounded by shale.
The deposit is locked in place by cap rock, making it difficult to dislodge…and difficult to find, unless you know what you're looking for. The Blue Sky potential for this field is huge as the existing 3D seismic and drilling activities do not define the northern limits to the Al-Rawat field. Additional seismic testing should prove out Mr. Fulford's predictions even more so.
The Chinese did not understand what they had, and they turned over the concession back to the Sudanese government.
That's where Stamper Oil & Gas (TSX.V: STMP, OTC: STMGF) comes in. Stamper Oil has a Memorandum of Understanding to purchase 100 percent of State Oil Corporation for 25 million Stamper shares plus expense reimbursement. State may farm-in up to a 50 percent interest in the Al-Rawat field pursuant to its MOU with Sudapet. State has an office and technical personnel in Sudan and on Stamper buying State, State will become a 100 percent wholly owned operating subsidiary of Stamper.
And Stamper is primed for a big success…because it's got the one man who has always struck it rich in the mountains of Sudan.
George Fulford: Mr. 99%
He's a legend in Sudan, with years and years of experience and countless connections. And he's now a senior consultant to Stamper.
He's George Fulford, "Mr. 99%," who drilled 77 wells in Sudan in the 1990'sand achieved a near perfect success rate.
When the Sudanese took over from the Chinese, they, having learned of Mr. Fulford's conclusions and sank 8 wells, the last three focused on stratigraphic formations. Mr. Fulford was proven correct. As the boundaries are not known, the opportunity could be even greater.
While the structural plays came up short, the stratigraphic exploration yielded up to 2,200 bpd. Fulford's predictions were right on the money.
And now State and Stamper have come in, following Fulford's lead and working with the Sudanese to exploit the stratigraphic deposits.
So far Thirty-three wells have been marked for drilling and with this further drilling and planned seismic countless other prospects could be identified.
Stamper has locked down Fulford's expertise: he joined the company's technical advisory board in January.
What are his hopes in Sudan? The country, he reckons, "is one of the last great finds." There could be an elephant field out there on the banks of the White Nile.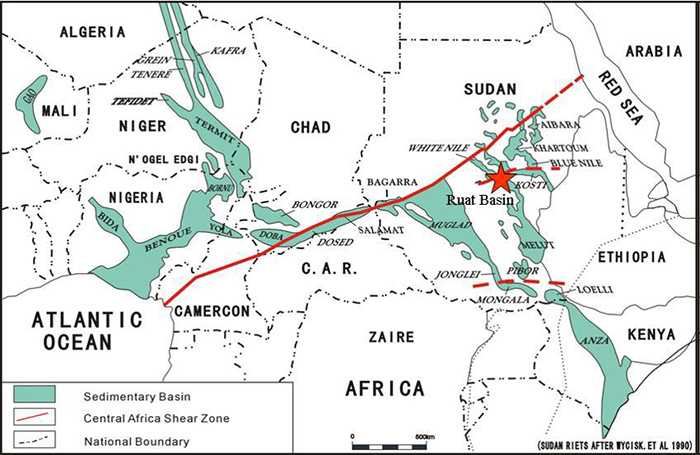 With 26,000 Square Kilometers, This Could Be An Elephant Field
With Fulford advising on seismic and drill sites and partnerships in place with Sudanese interests, Stamper (TSX.V: STMP, OTC: STMGF) is anxious to kick their work into high gear.
The Sudanese drilling crews have already sunk some wells on the Al-Rawat field to be acquired by State: one well tested over 2200 bpd. Estimated probable reserves on Block 25 developed and undeveloped area are around 182 million barrels, most of it locked away in stratigraphic deposits.
Operations are focused on the Rawat Basin and the Melut Basin, two sedimentary formations made up of sandstone, claystone and shales deposited over millions of years ago.
And it gets better: the Al-Rawat fields are projected to produce at a low, low cost per barrel of $17-20.
Part of that is because the Chinese shot or acquired around 6,700 km of 2D seismic and 1,000 sq. km of 3D seismic in their failed search for structural deposits…and left it all behind.
The Chinese spent more than $100 million in their failed search for Sudanese oil. Now, Stamper can leverage that investment and save time, and money, tapping stratigraphic oil and getting it to market.
Stamper and its partners are going to start small and focus on achieving a 6,000 bpd flow. But they intend to grow to 33 more wells as the identified prospects are drilled and eventually come on line.
The oil has been locked inside sandstone since the time of the dinosaurs. But Stamper has the people in place to help extract it and realize the bounty from this bonanza.
Dream Team
The management at Stamper (TSX.V: STMP, OTC: STMGF) has the skills needed to reinvent the Sudanese oil industry.
CEO David Greenway has two decades of experience in managing, financing and developing growth strategies for a variety of firms, particularly junior public resource companies like Stamper. He achieved great success as CEO of Chief Consolidated Gold Mines and SNS Silver Corp, and he's ready to make similar gains with Stamper.
CFO David Alexander has thirty years of experience in international finance and has helped identify stressed assets and developed a framework to realize value from those assets in excess of $1 billion. As CFO of Arakis Energy Corporation in the early 1990s, Mr. Alexander helped managed the company's growth from startup to over a billion barrel in reserves primarily in Sudan. Arakis was subsequently sold to Talisman Energy.
Chairman Lutfur Rahman Khan has more than three decades of experience in the oil and gas sector. He's well aware of the difficulties of working in Sudan: as Chairman of Arakis Energy Corporation from 1995 to 1999, he oversaw the acquisition of a 12.2-million-acre oil concession in Sudan. The concession was a huge triumph, with 1 billion barrels discovered. Mr. Khan has also been active throughout Canada and controls several companies in the upstream and downstream sectors.
And of course, there's Stamper's secret weapon, George Fulford, who has 40 years of experience as a professional geologist and worked in Sudan from 1994 to 2003, where he supervised more than 77 successful site selections. Since then, he's worked on site selections in Africa, South-East Asia and South America.
With over one hundred years of cumulative experience of its people and immense knowledge of working in Sudan, Stamper Oil & Gas is superbly positioned to profit from the resuscitation of Sudan's oil industry.
Taking Off
Right now, Stamper (TSX.V: STMP, OTC: STMGF) is small potatoes: a little $14.6 million market cap firm with agreements ready to close in Sudan. But the discoveries there, Fulford's unique experience, and a bull market for crude should all work in the company's favor.
Investors need to wake up and pay attention. This is the one of the last great elephant fields, and Stamper can realize profits almost right away, thanks to all the investment made by the Chinese.
The company plans for 6,000 bpd within the first year of operations from existing wells. One well achieved flow-rates of 2,255 bpd in January, so there's no question it will achieve its goal. With an identified 33 wells drilling prospects, there is little doubt that daily production will increase markedly as they come on line.
The total concession site is 26,000 km to date. The size of the Al-Rawat field as the limits of the field have not yet been discovered and consequently are not yet known. Initial step out 3D seismic is currently being planned on the adjacent 8 km which should provide additional well drilling sites, as well as additional information regarding the actual potential of the field. When Stamper has completed the steps to make the acquisition, its interest in Block 25 will be over 31 percent.
Stamper Oil & Gas has an opportunity to earn into what could potentially be the world's next big oil find, and the one of the greatest African oil treasure troves since King Tut.
Honorable Mentions:
Pengrowth Energy Corp. (TSX:PGF): Another company that looks to have halted its falling stock price and is now preparing to ride the bullish sentiment in oil markets. Having shed a lot of excess weight this year in massive asset selloffs, investors can expect a much leaner and meaner Pengrowth in 2018.
For those investors who like to follow the smart money, billionaire investor Seymour Schulich bought millions of extra shares in Pengrowth in early October, boosting his position from 19 percent of the stock to 24 percent. He claims that he is confident that oil and gas is going up.
Pembina Pipeline Corp. (TSX:PPL): The North American pipeline industry has had a tough year, but the recent approval of the Keystone XL pipeline route and the growing need for transportation capacity should act as a boon for the sector.
Pembina Pipeline Corp. has ridden the oil price crash in an impressive manner, maintaining a good stock price and increasing its dividend. This is a stock that pays you to wait, and as the sector continues to improve it is likely investors will see good gains here.
TransCanada (TSX:TRP): is a major oil and energy company based in Calgary, Canada. The company owns and operates energy infrastructure throughout North America. TransCanada is one of the continent's largest providers of gas storage and owns and has interests in approximately 11,800 megawatts of power generations.
With TransCanada's massive influence throughout North America, it is no wonder that the company is among one of Canada's highest valued energy companies. Investors can feel comfortable with the company due to its huge and diverse portfolio, and continuing eye for success.
Franco-Nevada Corporation (TSX:FNV) specializes in securing precious-metal streams, but the company also works in the oil and gas industry. With key assets in some of North America's most desirable oil and gas plays, including Texas, Oklahoma and Alberta, it is clear that the company has amazing potential in the coming years.
FNV ended 2016 with a relative bang. And as oil and gas prices inch up, investors are watching this diverse company very closely.
Enbridge, Inc (TSX:ENB), based in Canada's oil sands capital Alberta, is an energy delivery company focusing on transportation, distribution, and generation of energy. Operating in the United States and Canada, Enbridge owns and operates the largest natural gas distribution network in Canada and the longest crude oil transportation system in the world. Founded in 1949, investors can feel confident in Enbridge's experience and market know-how.
Though not strictly dealing in commodities, Enbridge's diversified assets and connections to a variety of industries position the company as solidified player in many Canadian investors' portfolio.
**IMPORTANT! BY READING OUR CONTENT YOU EXPLICITLY AGREE TO THE FOLLOWING. PLEASE READ CAREFULLY**
Forward-Looking Statements
This news release contains forward-looking information which is subject to a variety of risks and uncertainties and other factors that could cause actual events or results to differ from those projected in the forward-looking statements. Forward looking statements in this release include that the Sudan oil discovery will prove as large and as significant as expected; that probably reserves can become proven reserves and that the reserves can be produced; that SOC will have sufficient funds to acquire and will pay for 35 percent of the developed oilfields of over $40M and then the undeveloped oilfields of over $26M,and that Stamper will be able to purchase 100 percent of SOC; that the Sudan project will be able to produce oil as currently scheduled and at the targeted low costs from its Sudan property; that STAMPER will obtain operating permits on its properties; that the oil when produced by STAMPER will be high quality suitable for standard use; and that STAMPER will be able to carry out its business plans. These forward-looking statements are subject to a variety of risks and uncertainties and other factors that could cause actual events or results to differ materially from those projected in the forward-looking information. Risks that could change or prevent these statements from coming to fruition include that Stamper may not get TSXV approval for its purchase of SOC; SOC may not be able to pay the costs of acquiring its 35 percent of Block 25; the group may not get regulatory approval for their operations, aspects or all of the properties' development may not be successful, production of oil may not be cost effective as expected; there is substantial political risk and also risk of war in Sudan, which have the potential of disrupting or destroying production and assets; STAMPER may not raise sufficient funds to carry out its plans, changing costs for extraction and processing; increased capital costs; the timing and content of upcoming work programs; geological interpretations and technological results based on current data that may change with more detailed information or testing; potential process methods and resource recoveries assumptions based on limited test work with further test work may not be viable; world oil prices may drop; the availability of labour, equipment and markets for the products produced; and despite the current expected viability of its projects, that the oil reserves are not proven or cannot be economically produced on its properties, or that the required permits to build and operate the envisaged facilities cannot be obtained. Currently, STAMPER has no revenues. The forward-looking information contained herein is given as of the date hereof and the Company assumes no responsibility to update or revise such information to reflect new events or circumstances, except as required by law.
DISCLAIMERS
PAID ADVERTISEMENT. This communication is a paid advertisement and is not a recommendation to buy or sell securities. Oilprice.com, Advanced Media Solutions Ltd, and their owners, managers, employees, and assigns (collectively "the Company") has been paid by the profiled company or a third party to disseminate this communication. In this case the Company has been paid by STAMPER seventy five thousand US dollars for this article and certain banner ads. This compensation is a major conflict with our ability to be unbiased, more specifically:
This communication is for entertainment purposes only. Never invest purely based on our communication. Gains mentioned in our newsletter and on our website may be based on end-of- day or intraday data. We have been compensated by STAMPER to conduct investor awareness advertising for TSXV:STMP and OTCQX:STMGF. Therefore, this communication should be viewed as a commercial advertisement only. We have not investigated the background of the company. The third party, profiled company, or their affiliates may liquidate shares of the profiled company at or near the time you receive this communication, which has the potential to hurt share prices. Frequently companies profiled in our alerts experience a large increase in volume and share price during the course of investor awareness marketing, which often end as soon as the investor awareness marketing ceases. The investor awareness marketing may be as brief as one day, after which a large decrease in volume and share price is likely to occur.
We do not guarantee the timeliness, accuracy, or completeness of the information on our site or in our newsletters. The information in our communications has not been independently verified and is not guaranteed to be correct. The information is collected from public sources, such as the profiled company's website and press releases, but is not researched or verified in any way whatsoever to ensure the publicly available information is correct.
SHARE OWNERSHIP. The owner of Oilprice.com owns shares of this featured company and therefore has an additional incentive to see the featured company's stock perform well. The owner of Oilprice.com will not notify the market when it decides to buy more or sell shares of this issuer in the market. The owner of Oilprice.com will be buying and selling shares of this issuer for its own profit. This is why we stress that you conduct extensive due diligence as well as seek the advice of your financial advisor or a registered broker-dealer before investing in any securities.
NOT AN INVESTMENT ADVISOR. The Company is not registered or licensed by any governing body in any jurisdiction to give investing advice or provide investment recommendation. ALWAYS DO YOUR OWN RESEARCH and consult with a licensed investment professional before making an investment. This communication should not be used as a basis for making any investment.
INDEMNIFICATION/RELEASE OF LIABILITY. By reading this communication, you agree to the terms of this disclaimer, including, but not limited to: releasing The Company, its affiliates, assigns and successors from any and all liability, damages, and injury from the information contained in this communication. You further warrant that you are solely responsible for any financial outcome that may come from your investment decisions.
RISK OF INVESTING. Investing is inherently risky. While a potential for rewards exists, by investing, you are putting yourself at risk. You must be aware of the risks and be willing to accept them in order to invest in any type of security. Don't trade with money you can't afford to lose. This is neither a solicitation nor an offer to Buy/Sell securities.