| | |
| --- | --- |
| June 29, 2018 - 6:44 AM EDT | |
Banks Surge, Euro Spikes. Oil Strong. Gold Linked to USD/Chinese Yuan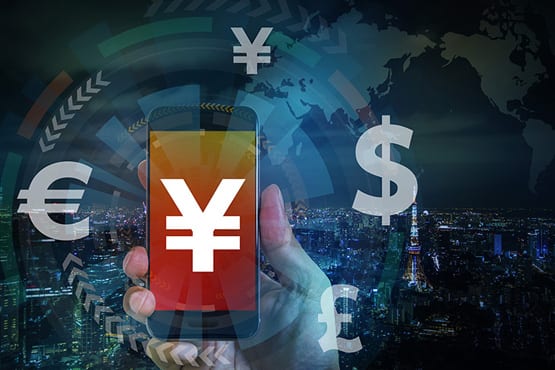 Bill Baruch, president and founder of Blue Line Futures, previews E-mini S&P, Gold, Crude, and Treasury markets and today's economic report calendar. Follow his reports Monday-Friday on MoneyShow.com. Join his presentation at TradersExpo Chicago July 24 on Risk Management.
Bill Baruch's Mid-Day Markets Minute short video here.
E-mini S&P (September)
Thursday close: Settled at 2719.50, up 14.50
Fundamentals: Major U.S benchmarks pared early losses yesterday to notch a solid session to which they extended gains overnight. The S&P traded to a high of 2737.50 and is being led by the banks after post-bell stress test results; pre-market the Financial Select Sector SPDR Fund (XLF) is up nearly 1% and JP Morgan (JPM) and Bank of America (BAC) are both up more than 1.5%.
However, it seemed to be a deal reached between EU leaders with little details late last night that jolted equity markets through Thursday's session highs. Upon this news the euro (EUR) spiked nearly a penny and knocked the Dollar Index (DXY) off the highest level since last July.
As we regularly point out, a strong dollar weighs on multinationals and this brought relief. Sticking to Europe, Germany's parliament approved an aid package for Greece this morning; the DAX is leading the way +1%.
Today marks the end of the second quarter and little to no fresh news on U.S and China trade tensions has also been a positive. However, this morning it was said President Trump is looking to reevaluate status with the World Trade Organization and this knocked the S&P 500 (SPX) from session highs. Still, an announcement from the White House on restrictions on Chinese investment in the U.S is pending and should lead to a very volatile session.
Without a clear answer heading into the weekend and as investors and portfolio managers eye the July 4th holiday on Wednesday there is a high probability we see risk-off ahead of the bell and the close of Q2.
Technicals:  Early low of 2693.25 was poked at twice making three tests in total to key support at 2695.75 before shorts began covering. The session was quiet with little to no news and the tape consolidated higher before squeezing shorts and just as we said here and on our Midday Market Minute video, a move out above resistance at 2717.25-2721 should get legs. Once out above there, price action could not get back below, and this will mark a crucial turning point on the session if retested. This is now defined by first key support at ...
Today's economic calendar
Personal Income and Outlays Report: personal income increased $60.0 billion (0.4%) in May, according to BEA today. Disposable persona; income increased $63.2 billion (0.4%) and personal consumption expenditures increased $27.8 billion (0.2%).
Chicago PMI: New orders, order backlog drive Chicago Business Barometer to 64.1 in June.
University of Michigan Consumer Sentiment
Chinese Manufacturing and Non-Manufacturing PMI will be released at 9 pm EDT.
Crude Oil (August)
Thursday close: Settled at 73.45, up 0.69
Fundamentals: Crude Oil remains strong and yesterday it settled at the highest level of the year and the highest since November 2014. The risk remains to the upside and the fear of a supply deficit later this year is driving sentiment.
Outages in Venezuela, Libya and Canada alone could have supported prices this week. However, coupled with the largest draw since September 2016, the July 4th holiday week and of course the White House's demand that countries stop importing Iranian Crude by November or face sanctions has ripped this market by more than $10 in less than two weeks.
Saudi Arabia plans on ramping up production next month but demand continues to grow and comments from the Saudi energy minister that we could see a supply deficit of 1.8 mbpd later this year sits fresh in the minds. For demand, analysts expect it to increase by nearly 1 mbpd through 2019.
Technicals: This is a technical breakout above new highs on the year, but Crude Oil must maintain this on a closing basis. Resistance does come in at 74.75-75.00 but a continued close above 72.90 truly keeps the path targeting our next major three-star level at ... 
Gold (August)
Thursday close: Settled at 1251, down 5.1
Fundamentals: The Dollar Index is weaker on euro strength but the story for Gold remains more dependent on the U.S. dollar/Chinese yuan (USD/CNY) relationship. The good news is that it has retreated from its six-month high, however, the Hang Seng and Shanghai Composite are both up 1.5% and 2% which means little demand for safe haven assets. The table is set for Gold though, the currency markets are providing a small light at the end of the tunnel. Most crucial this morning will be PCE. This is the Fed's preferred inflation indicator and will be accompanied by figures on Personal Spending, Income and Consumption.
Technicals: The technicals remain cut and dry here for Gold, buyers must show up here at our rare major four-star support that is being tested. A close above ...
Please sign up for a Free Trial at Blue Line Futures to view our entire technical outlook and proprietary bias and levels.