| | |
| --- | --- |
| September 18, 2018 - 6:33 AM EDT | |
Bulls Drive Stocks Cautiously. Bullish Crude Brent $80. Gold in Green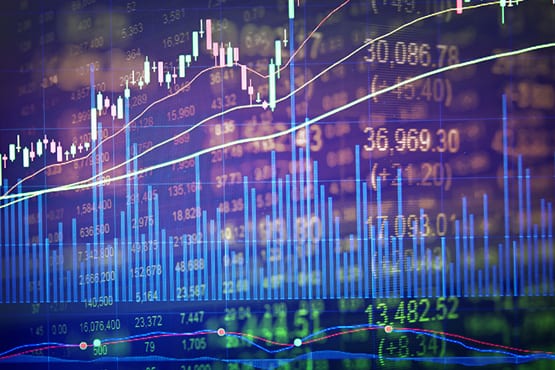 Bill Baruch, president and founder of Blue Line Futures, previews E-mini S&P, Gold, Crude, and Treasury markets and today's economic report calendar. Follow his reports Monday-Friday on MoneyShow.com and short Midday Markets video.
Bill Baruch's Midday Market Minute short video for Sept. 18 here.
Stocks brush off tariff talk Tuesday. Apple, Fitbit left off the tariff list. Stocks working their way back up to SPX 2924.
Bill Baruch's FX Rundown for Sept. 17-18:
Euro, pound stronger. BOJ may affect yen. Aussie tested. CAD in doubt.
E-mini S&P (December)
Monday's close: Settled at 2896, down 15.50.
Fundamentals: The S&P 500 (SPX) is trading more than 0.5% from its overnight low this morning and the resiliency of U.S equity markets cannot go unnoticed. Monday night, President Trump announced a 10% tariff on $200 billion worth of Chinese goods starting on September 24.
After moving lower into the bell in anticipation of the announcement, the S&P traded down to 2883.50 and right to our first critical support. We said Monday that this level which aligns multiple technical indicators defines the near-term uptrend.
Was it easy to buy a dip to this level at 8:00 pm EDT last night? Absolutely not. In fact, we were working the trade desk at this hour and if you called in, we remained very cautious.
Let's look at the factors bringing U.S equity markets back into the green this morning.
First, investors are digesting this as a watered-down wave of tariffs at 10% instead of 25%.
Second, high-tech products from Apple (AAPL), Fitbit (FIT) and others were left off the list.
Lastly, and most importantly, the market has had a muted reaction to President Trump officially announcing tariffs on other countries instead reacting to the retaliatory tariffs on U.S goods. China has promised to respond once these go into effect on Monday and there is a higher probability that markets take notice then.
Things could get hairy from here; President Trump said that if China takes retaliatory action, he will respond with another approximately $267 billion in tariffs on Chinese goods. Furthermore, he warned that the 10% levies imposed Monday night would rise to 25% in January.
Technicals: Our tone remains a cautious one but the technicals are working as perfectly as ever. Price action traded down to a low of 2892.25 yesterday and held minor support at 2893.25. When things heated up last night, critical support at 2884.50-2887.75 ultimately held. This morning, our pivot is a level in which the bulls will clearly remain in the driver's seat, however, below ...
Crude Oil (November)
Monday's close: Settled at 68.68, down 0.09.
Fundamentals: Traders must begin using the November contract today, it trades almost 0.25 below the soon to expire October contract. It has hit that newswires into this morning that Saudi Arabia "is comfortable with Brent Crude above $80." While this is a major catalyst in Crude gaining more than 1% this morning, it comes as no surprise to us.
First off, Brent Crude Oil touched $80 last week and has been within 1.5% of the $80 mark for each of the last six sessions.
Secondly, the Saudi-led OPEC regime has failed to bring a meaningful amount of Crude Oil online since promising to do so in late June.
Plain and simple, this is our bullish narrative; the market will soon be emerging from a seasonally weaker time of year and spare capacity is the tightest in over a decade. Saudi Arabia is now becoming transparent that $80 Brent is not only unavoidable but likely to become a staple.
Technicals: Price action is very firm into this morning testing first key resistance at ... 
Gold (December)
Monday's close: Settled at 1205.8, up 4.7.
Fundamentals: In the midst of such a lack of enthusiasm for the metals camp over the better part of the last three months, a gain of 4.7 on the day is nothing to shy away from. Last week's CPI data was soft and yesterday NY Empire State Manufacturing missed expectations.
However, Gold once again failed to hold the highs of the session and retreated from 1209.7 to a low of 1200.3 on news that the White House would announce the newest wave of tariffs on China. After last night's announcement, markets are calm this morning, the Dollar Index (DXY) is lower and not seeing a safe-haven flight and the Chinese yuan (CNY) is sideways. The S&P has pared losses and Treasury yields are ticking back up. This calm has been supportive to Gold. There is not major data this morning.
Technicals: Gold is back into the green this morning and trading above the 1204 pivot. Monday's strength failed at first key resistance but another test today on the heels of such solid construction should push though. We remain upbeat in the near term until a close below major three-star support at ... 
Source: MoneyShow.com (September 18, 2018 - 6:33 AM EDT)
News by QuoteMedia
www.quotemedia.com