| | |
| --- | --- |
| August 1, 2018 - 8:18 AM EDT | |
Caution on Equities Today. Bullish Crude. Yuan Helps Gold Hold Ground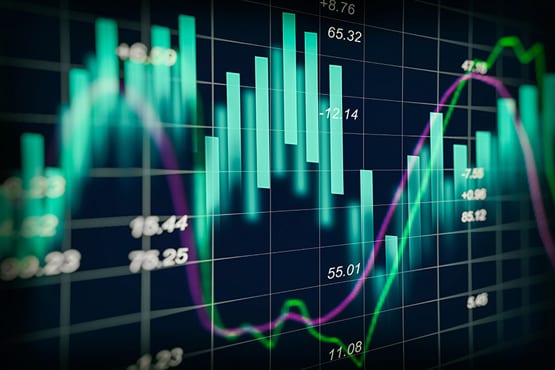 Bill Baruch, president and founder of Blue Line Futures, previews E-mini S&P, Gold, Crude, and Treasury markets and today's economic report calendar. Follow his reports Monday-Friday on MoneyShow.com and short Midday Markets video.
Bill Baruch's Midday Market Minute video here
What to expect from the Fed today.
E-mini S&P (September)
Tuesday's close: Settled at 2817, up 13.75
Fundamentals: Despite keeping a more Neutralized Bullish Bias Tuesday, we gave the spot to buy in both the ES (2803.25-2806) and NQ (7175-7200).
To recap, the market incurred profit taking on Friday as there was little to no value at elevated levels ahead of the weekend and a pivotal week. That selling lasted through Monday. This meant Tuesday was the favorable consolidation ahead of the Apple (AAPL) earnings, the Federal Reserve and the implementation of tariffs on China.
That consolidation became even more favorable on news just ahead of the bell that the U.S and China would reopen trade talks.
So, where does this leave today? First and foremost, the trade roller coaster continues. While there was light Tuesday with restarting trade talks, this has dissipated and taken a turn south; using a hardline negotiation tactics, the White House has threatened to up the tariffs on the third wave from 10% to 25% on $200 billion of Chinese goods.
The White House smells blood in the water, China's economy is struggling and on the surface U.S Q2 growth was 4.1%, the best since 2014. China responded, calling this "blackmail."
We have said, and we maintain that the second wave, the $16 billion in tariffs on Chinese goods expected to be implemented today is a pivotal crossroads; China's retaliation would lead to the White House imposing the $200 billion and this would be the official start of a trade war.
The global risk appetite is dampened this morning and Manufacturing PMI has not helped; that from Germany and the U.K missed, European equity benchmarks are all lower.
On the earnings front, Apple is leading the way after a solid report and trading up more than 4% pre-market nearing 200; we called it a buy between 188-190 on Friday on CNBC's Trading Nation. This also aligned with our major three-star support in the NQ at 7175-7200.
Still, we remind you of our much more cautious approach today as we said profits on the indices should have been taken before the closing bell Tuesday and the same goes for short to midterm traders in Apple this morning who have gained about 5%.
In fact, we would prefer to see a correction ahead of Friday's Nonfarm Payroll in order to find value once again. Bunge and Humana are some of the big names due before the bell and Tesla, love or hate it, is the headliner after the bell. We spoke about levels to look for in Tesla on CNBC's Trading Nation Tuesday.
The Federal Reserve's meeting concludes at 2 pm EDT today with a statement. Chairman Powell will not hold a press conference. We would go short of calling this meeting insignificant, however, we are unlikely to see any update in policy preference.
For now, the Federal Reserve is expected to hike two more times this year. Still, we will keep an eye out for increased concern due to trade or even the slightest signal of slowing their pace of hikes next year. We maintain our belief that the Fed's interest rate hike cycle is likely to peak in the first half of next year.
Technicals: The technicals have been phenomenal, Wednesday's rally was slowed by first key resistance at 2823-2823.75 and failed with a high of 2825. Apple's earnings spiked the tape to a high of 2827.75 and major three-star resistance was the wall that we would expect. If the bulls have arguably been able to keep price action above the critical pivot level of 2812-2814.25 and if they can through today's close they will remain in the driver's seat. We are ...
Today's economic calendar
From the U.S, an early look at jobs data with ADP employment report.
U.S. Manufacturing PMI signaled a strong improvement in operating conditions in July.
Manufacturing ISM Report on Business grew in the sector in July and expanded with the overall economy for the 111th consecutive month.
Crude Oil (September)
Tuesday's close: Settled at 68.76, up 1.37.
Fundamentals: Crude Oil weakened through Tuesday's session after failing to hold the $70 mark. We believe the end of the month in general and the expiration for September Brent likely caused additional Monday – Tuesday volatility. However, price action was smacked down last night after API reported a build of 5.59 mb of Crude.
This is a massive build relative to the rough draw of 1-2 mb that analysts were looking for. While this is bearish, price action is already down nearly a dollar from Tuesday's settlement and this places a tremendous emphasis on today's EIA report.
U.S. crude oil refinery inputs averaged 17.5 million barrels per day during the week ending July 27, 2018, which was 195,000 barrels per day more than the previous week's average. Refineries operated at 96.1% of their operable capacity last week. Gasoline production increased last week, averaging 10.5 million barrels per day. Distillate fuel production increased last week, averaging 5.2 million barrels per day.
This essentially throws the EIA expectations out the window and signals anything in the ballpark of the -2.794 mb of Crude expected would be very bullish. Even a neutral read should be bullish. Analysts also expect -1.288 mb for Gasoline and +0.264 mb for Distillates. API was in line with this for Gas but showed +2.89 mb for Distillates, also bearish.
We believe the door is wide open and the probabilities favor a bullish report. Traders should keep a close eye on Cushing, bulls must see a draw there.
Technicals: While we cannot technically be outright bullish, the near-term chart pattern is fairly negative. Our longer-term thesis that Crude Oil will go to $80 this year is still intact. Price action is now testing major three-star support at ... 
Gold (December)
Tuesday's close: Settled at 1233.6, up 2.1
Fundamentals: Gold is holding ground after Tuesday's early whiplash. U.S PCE data missed and Gold spiked but quickly faded as the U.S. dollar (USD) strengthened on negative comments by the IMF on Greece.
This was followed by news that the U.S and China would restart trade talks; Gold ripped back up because this would assumingly mean that China would refrain from weakening the Chinese yuan (CNY). However, the hopes of a fresh start in trade relations between the world's two largest economies dissipated into this morning.
Still, the yuan is attempting to strengthen, and this has helped Gold hold ground at a minimum. An early look at jobs data with ADP came in higher than expected. The reaction has been muted and Manufacturing will be key ahead of today's Fed meeting. We do expect the dollar to weaken if there is a large move after today's Fed statement.
Technicals: First key resistance at 1235.6 has been a tremendous wall and we must see Gold close out above there in order to get out of this rut. The record short position would not be squeezed though until a move above…
Please sign up for a free trial at Blue Line Futures to view our entire technical outlook and proprietary bias and levels.
Source: MoneyShow.com (August 1, 2018 - 8:18 AM EDT)
News by QuoteMedia
www.quotemedia.com