| | |
| --- | --- |
| April 13, 2016 - 10:18 AM EDT | |
Crude Oil Futures Heading Towards $45 and Decision Point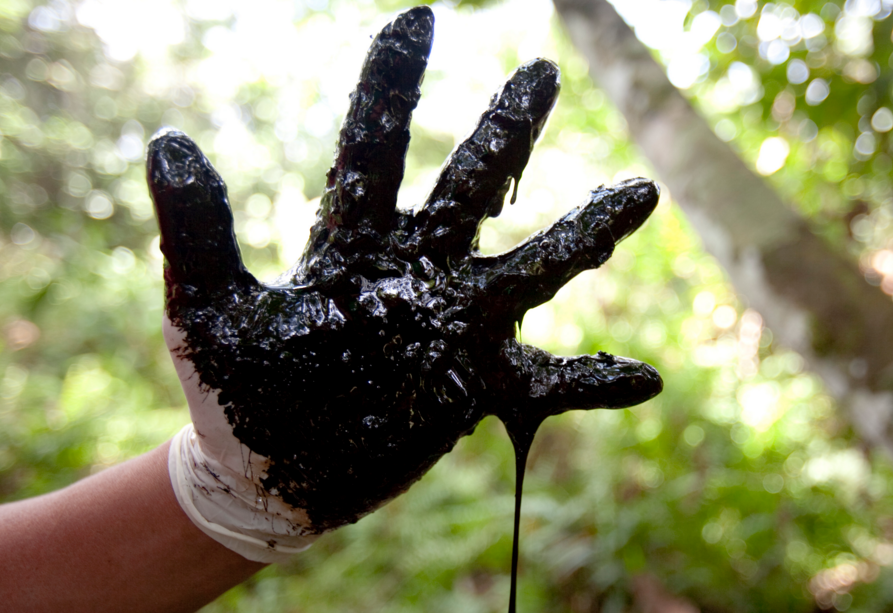 Energies in general and crude oil futures in specific had some volatile times over the last few months.

Looking at the charts, I see a strong possibility of testing the $45 level both weekly and daily, and perhaps going even higher. At the same token, the rally is attributed mostly to large positions and hedge funds liquidating long term short positions as OPEC and NON OPEC members are attempting to put together a united front and reach some agreement in regards to cutting oil production and supply.
To be honest, their track record in reaching agreements and abiding by the terms has not been spectacular over the years to say the least….
Since my crystal ball is not working that well recently, I will refrain from making predictions but rather I recommend looking at major levels. Understand that volatility is higher and that the game is now "even", i.e. the market is moving both ways (as in the last few months most moves were resumption of the down trend) and crude has always been a favorite of mine when it comes to playing the fear and greed. By that I mean that this is a market that reacts well for oversold and overbought indicators on the shorter time frames.
Weekly Chart of Crude Oil: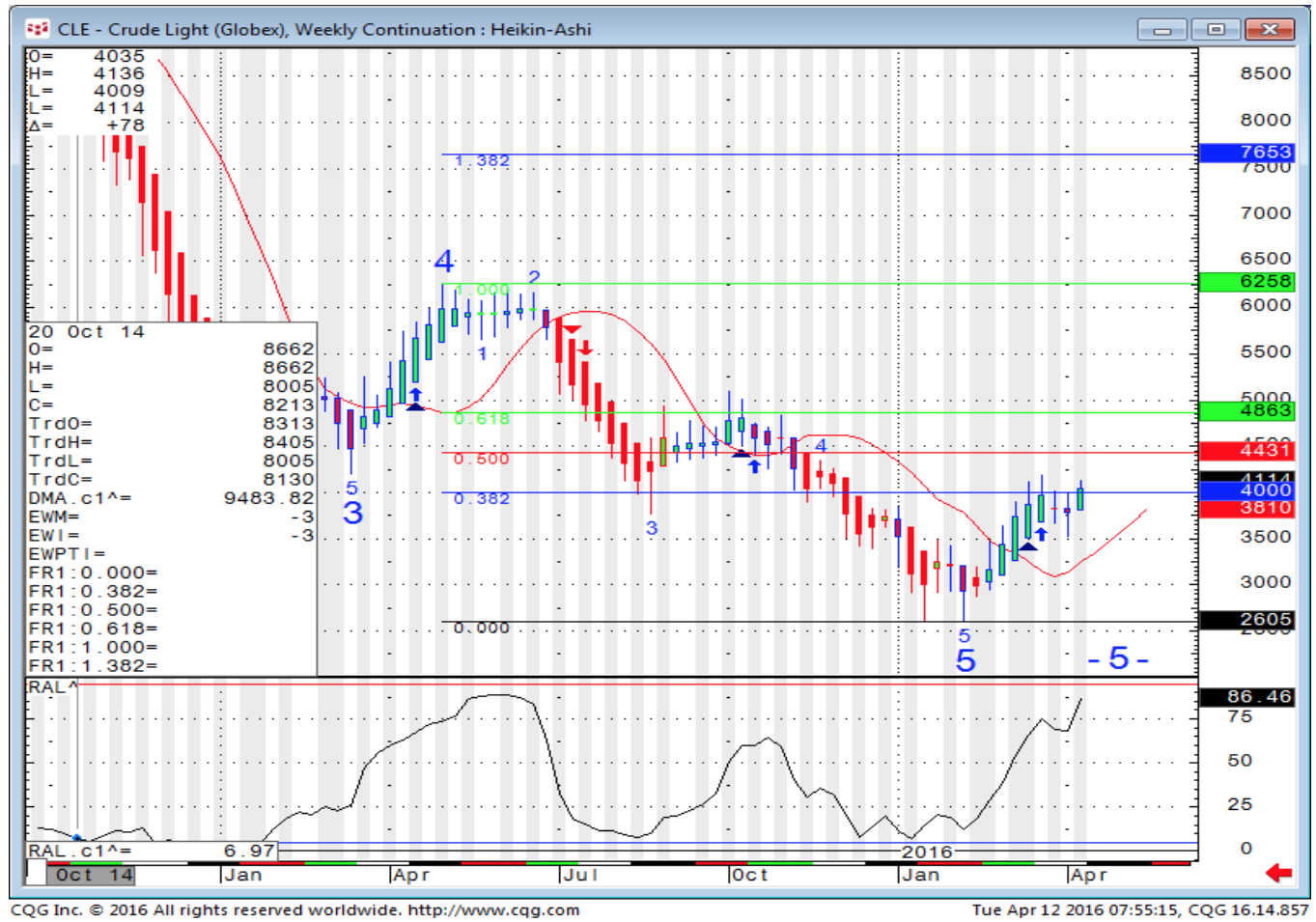 As you can see above on the weekly chart, the market made a 5th wave down based on Elliott Wave theory. If the set up plays out, we may see a run back towards the $62 level within the next few months. In between though, I believe we can see many different moves both ways and I will use the lower time frame, the daily chart below to try and catch swings that last a few days, and in some cases even intraday.
Daily Chart of Crude Oil: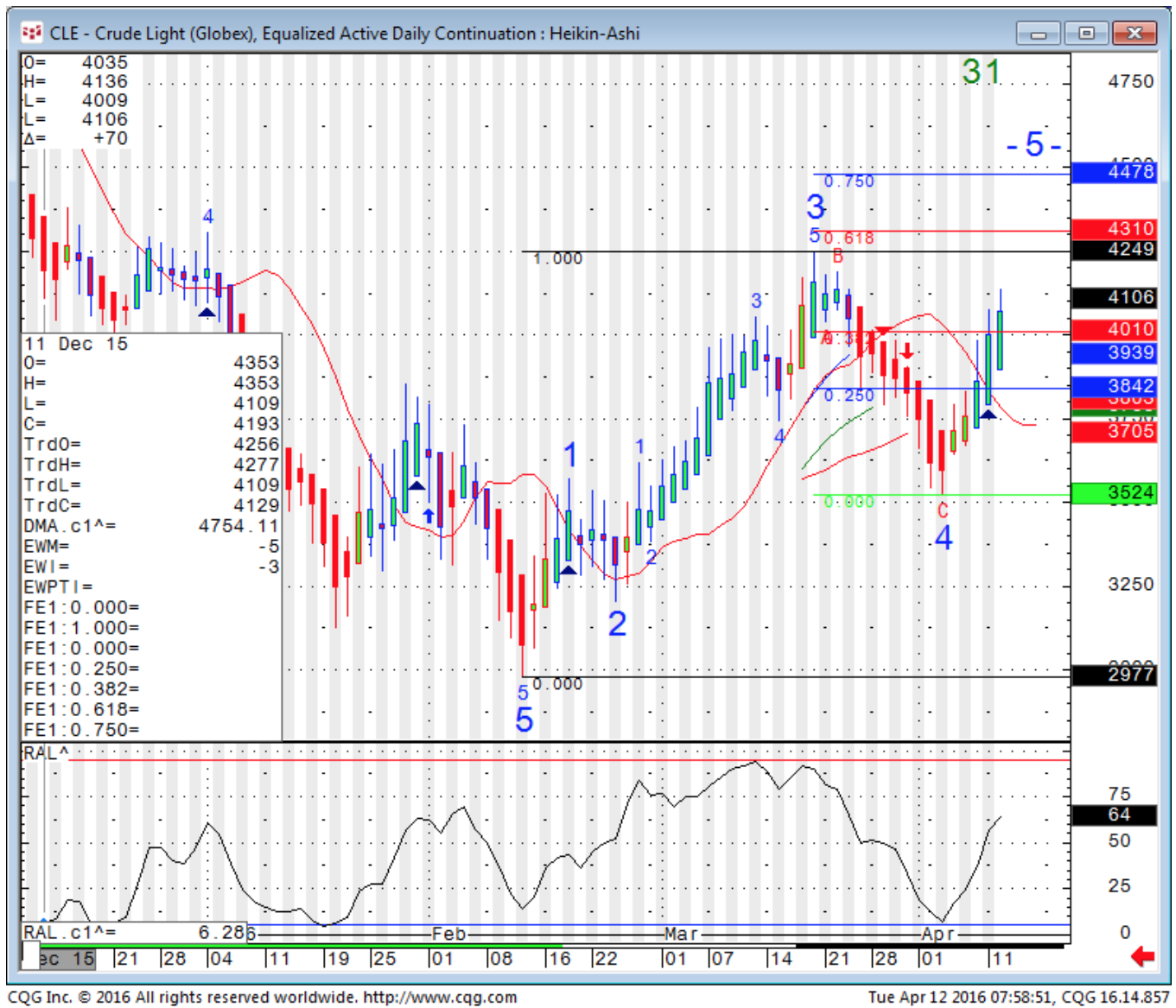 Depending on your style of trade, there are many different strategies one can use:
Trading outright futures, buying options, selling options, options spreads, futures and options combo and much more… The main thing is, you need to have a view of where the market may be going, or a view of where you think the market will NOT go. After that, create a futures trading plan (that will include an action plan for if you are wrong, as well as money management rules) and then trade your plan.
DISCLOSURE: Trading Futures, Options on Futures, and retail off-exchange foreign currency transactions involves substantial risk of loss and is not suitable for all investors. Past performance is not indicative of future results. You should carefully consider whether
Source: Equities.com News (April 13, 2016 - 10:18 AM EDT)
News by QuoteMedia
www.quotemedia.com