| | |
| --- | --- |
| August 9, 2018 - 8:19 AM EDT | |
Equities Building Crude Optimism. Yuan Builds vs. USD. Gold Inches Up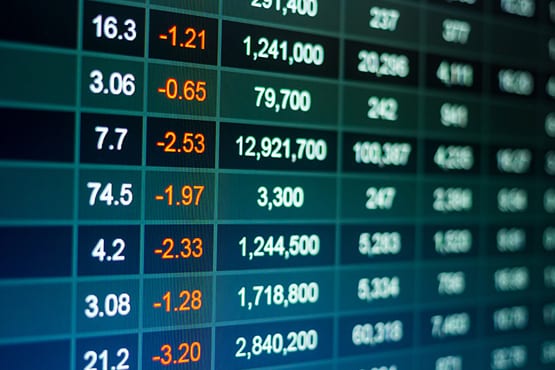 Bill Baruch, president and founder of Blue Line Futures, previews E-mini S&P, Gold, Crude, and Treasury markets and today's economic report calendar. Follow his reports Monday-Friday on MoneyShow.com and short Midday Markets video.
Bill Baruch's Midday Market Minute video here.
Equity markets are holding strong, is it building up for a bigger move? 
E-mini (September)
Wednesday's close: Settled at 2855.25, down 4.50
Fundamentals: The S&P (SPX) and NQ held ground well Wednesday after four strong sessions. This was exactly what we discussed needing to see; a healthy consolidation that kept each index within 1% of a record high.
Globally, there was a bit more volatility overnight with Europe and Japan in the red while China and Hong Kong have notched solid sessions in the green. at 9:00.
With earnings season winding down, the focus today is those from the media with Viacom reporting before the bell and News Corp after. We repeat our narrative from Wednesday; holding ground here is healthy and could build up for a strong broad rally tomorrow if CPI comes in at or just below expectations.
Technicals: Price action achieved everything we asked of it Wednesday. Even the pullback, which we referred to as a buying opportunity was too shallow to fully test first key support at ...
Today's economic calendar
We look to PPI and weekly Jobless Claims.
Tomorrow's CPI read will take precedent over PPI and dulls today's reaction.
Chicago Fed President Evans speaks at 10:30 am
Wholesale Inventories are due.
Crude Oil (September)
Wednesday's close: Settled at 66.94, down 2.23
Fundamentals: September Crude Oil lost 3.2% Wednesday, its largest drop since losing 4.1% on July 16 which was its largest drop since losing 5.1% on July 10th. In fact, July 9 was a new swing high for the September Crude and just over a month prior, it lost 7.1% over a three-session stretch from May 24 through May 29.
The point here being, this is not abnormal; just last Tuesday Crude Oil lost 2%. Wednesday's price action has not derailed our longer-term thesis that Crude Oil is going to $80 this year.
Wednesday's headline EIA report was bearish; Crude was less of a draw than expected at 1.35 mb and much less than what API showed at 6 mb.
The bigger problem was in Gasoline's numbers which showed a build of 2.9 mb when analysts were looking for -1.7 and this unfortunately confirmed API's read without the larger draw in Crude. In more of a neutral point, Cushing drew 590,000 barrels. While it is not the -1 mb that we said would be bullish for this component, it is still longer-term supportive to the bullish thesis when coupled with another estimated drop of 100,000 bpd in production.
Additionally, a large boost in imports weighed on the overall read.
Lastly, Wednesday's comments from China that they will expand Oil and Gas production in exploration brought a wave of bearish sentiment to the table on the heels of the markets second failure to reobtain the $70 mark. In conclusions, we remain cautiously optimistic Crude in the near-term and bullish in the longer-term.
Technicals: Crude Oil shredded through support levels once major three-star support at 68.77 was taken out. The falling knife stopped at guess where? Our next major three-star support at ... 
Gold (December)
Wednesday's close: Settled at 1221, up 2.7
Fundamentals: Gold began to show some life Wednesday morning after Richmond Fed President Barkin spoke. While he did say the Federal Reserve should move forward with rate hikes, which are already priced in, he pointed to using extraordinary measures if the economy began slowing.
In a week with less volume and no major new events, these comments gained traction.
Additionally, Treasury prices saw solid support after a 10-year auction; meaning slightly weaker yields.
Lastly, JP Morgan (JPM) said Wednesday that the idea that President Trump could sell U.S dollars (USD) as a weapon in a trade war began gaining traction in headlines. Traders must watch this narrative closely.
The Chinese yuan (CNY) has strengthened a bit against the dollar this morning. This coupled with a miss on PPI expectations has helped Gold nudge the slightest bit forward.
Technicals: Price action managed to hold the 1220.1-1222 pivot on a closing basis which helps keep the bears out of the immediate-term driver's seat. First key resistance comes in at…
Please sign up for a free trial at Blue Line Futures to view our entire technical outlook and proprietary bias and levels.
Source: MoneyShow.com (August 9, 2018 - 8:19 AM EDT)
News by QuoteMedia
www.quotemedia.com