| | |
| --- | --- |
| August 3, 2018 - 6:30 AM EDT | |
Equities Eye Payrolls Today. Crude Slides Down. Yuan Boosts Gold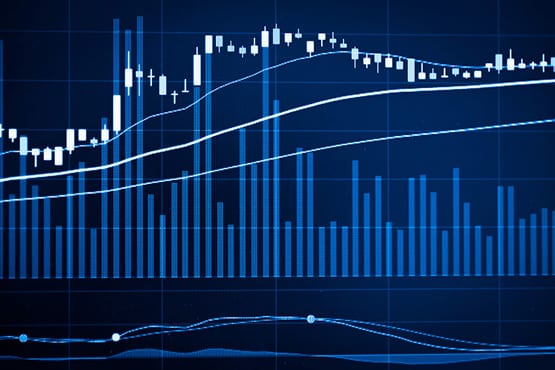 Bill Baruch, president and founder of Blue Line Futures, previews E-mini S&P, Gold, Crude, and Treasury markets and today's economic report calendar. Follow his reports Monday-Friday on MoneyShow.com and short Midday Markets video.
Bill Baruch's Midday Market Minute video here
Stocks respond positively to jobs data
Bill Baruch's Forex Rundown video on what to expect in the markets August 3 here.
E-mini S&P (September)
Thursday's close: Settled at 2828.50, up 17.75
Fundamentals: U.S equity benchmarks melted higher Thursday. The S&P 500 (SPX) hit our major three-star support dead on early in the session before reversing strongly and settling right at major three-star resistance. The two biggest companies in the world did what they do best; lead. Apple (AAPL) gained another 3% Thursday, tallying a near 10% gain on the week from our buy target at 188-190. Amazon (AMZN) added 2% and Microsoft (MSFT) 1.2% while the disheveled Facebook (FB) and Netflix (NFLX) both bounced back from recent earnings disappointments.
Trade tensions dissipated from headlines and a lack of new news turned from overnight anxiety in European and Asian benchmarks to a buying opportunity in during U.S hours. Ultimately, we look at Thursday's strength as a technical rejection against our major three-star support combined with a Goldilocks scenario for the Federal Reserve as Nonfarm Payroll enters the picture. The monthly jobs report is out.
Given the below 2.0% read on the Core PCE Index Tuesday, the Fed's preferred inflation indicator, U.S and China trade dragging out and the trend of soft wage growth on NFP; there is no reason to believe today's report will buck its supportive trend to equity markets.
On this last Sunday's Tradable Events this Week, we pointed to how trade tensions have actually become a tailwind at times for the equity market because it gives the Federal Reserve the perfect scenario to not move more quickly than already priced into the market.
Wage growth will be the most closely watched component of today's Nonfarm Payroll report. Average Hourly Earnings are expected to grow 0.3% MoM at an annualized 2.7%. An inline or softer than expected read should support equity markets further and send the S&P out above resistance at 2849.50 and on a path to new all-time highs. A hot read though could be enough to derail this morning's strength in the near term. Job growth will be watched and is expected at 193,000; the market likes job growth. ISM Non-Manufacturing is out. We follow this number closely but on days it comes out along with NFP, it usually takes a back seat.
News is coming out this morning that the People's Bank of China adjusted their RRR and the Chinese yuan (CNY) is now strengthening from the weakest level since last May. This has boosted equities and commodities and must be watched closely on the session as more developments are likely to follow ahead of the weekend on this front.
Technicals: There was ample opportunity to turn Bullish Thursday from our Neutral stance early. The move above 2812-2814.25 or 2823 could not be ignored and the last being a move we described on the Midday Market Minute that is taking place this morning out above ...
Today's economic calendar
Non-Farm Employment total rose by 157,000 in July and the unemployment rate edged down to 3.9%.
IHS Markit US Services PMI in July signaled a further robust increase in business activity across the service sector. The latest upturn eased to a three-month low and was sharp nonetheless.
Non-Manufacturing ISM Report on Business shows economic activity grew in July for the 102nd consecutive month.
Baker Hughes weekly rig count at 1 pm EDT.
Crude Oil (September)
Thursday's close: 68.96, up 1.30
Fundamentals:  Thursday was a risk-on move in Crude Oil. Price action worked through end of the month volatility and screamed higher. Call it geopolitical risk in the Middle East, a tightening long-term fundamental picture or a technical rejection; all played a key role in sending Crude Oil more than $2 off its overnight low.
Iran sanctions have been a question mark in the market and China has said it will continue to import; this likely weighed on price action this week. We pointed to uncertainty at Cushing also earlier this week as a potential leading bearish catalyst. Wednesday's EIA data did show a large draw at Cushing, dissipating recent worries that the hub would see bottlenecking. Additionally, estimated U.S production dipped.
Crude has not benefited much this morning from the strengthening yuan, but this is an outside factor to watch along with the U.S. dollar (USD) and Nonfarm Payroll.
Technicals: Price action tested and chewed through major three-star resistance Thursday at 68.26-68.36; for us this turned the tape immediate term bullish. However, price action has struggled to hold ... 
Gold (December)
Thursday's close: Settled at 1220.1, down 7.5
Fundamentals: Gold got beaten overnight as the Chinese yuan weakened to the lowest level since last May. However, the People's Bank of China announced a Reserve Requirement adjustment on forex forwards which strengthened the yuan and boosted Gold and other commodities from the low.
This is a developing story as news is trickling out on tariffs on U.S goods. Today is jobs Friday and Nonfarm Payroll is out. Expectations are for Average Hourly Earnings to gain 0.3%, annualized at 2.7%; a miss here will weaken the dollar and support Gold, encouraging an attractive technical tail on the session. Job growth is expected at 193,000 and is less important but a miss should weigh on the dollar. ISM Non-Manufacturing data out and should not be ignored.
Technicals: The overnight low was 1212.5 and this was in the ballpark of our next major three-star support at ... 
Please sign up for a free trial at Blue Line Futures to view our entire technical outlook and proprietary bias and levels.
Source: MoneyShow.com (August 3, 2018 - 6:30 AM EDT)
News by QuoteMedia
www.quotemedia.com