| | |
| --- | --- |
| July 25, 2019 - 8:36 AM EDT | |
Equities have Clear Path Higher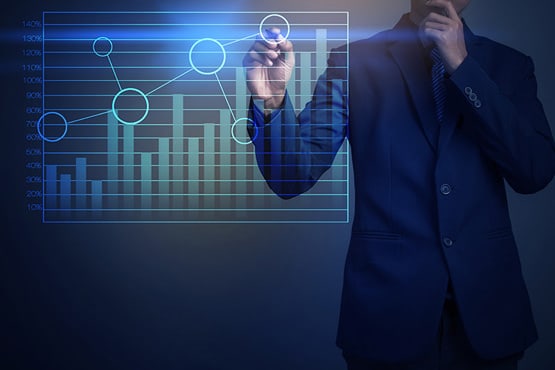 Central banks are fueling the bull market as expectations mount for looser policy, writes Bill Baruch.
E-mini S&P (ESU)
Yesterday's close: Settled at 3021.50, up 13.50
Fundamentals: The path of least resistance is higher, this is undeniable. The U.S economic data is underwhelming at best and hopes of turning a corner were dimmed yesterday with another weak read on Manufacturing PMI. Central banks are fueling the bull market as expectations mount for looser policy.
Today, the ECB did not cut rates but certainly telegraphed their willingness and likeliness. They expect rates to remain at the current levels or lower through the first half of 2020 and stands ready to act as appropriate. Especially so if inflation falls short of expectations. A 25-basis point rate cut by the Federal Reserve next week is fully priced in and the odds of a 50-basis point cut stand at 25%. At the same time, we are right in the heart of earnings season. Remember those fears of slowing growth and trade war headwinds stole the spotlight through Q1, they provided low expectations and weak guidance.
More upbeat expectations and strong results have provided a tailwind so far this week. Even the Dow which lagged yesterday due to Boeing (BA) and Caterpillar (CAT), the two main disappointments of the quarter thus far, has pared those losses. Comcast, Bristol-Myers, Southwest Airlines, 3M, American Airlines and more report ahead of the bell this morning. The NQ is trading at record highs and tech is in the spotlight. Facebook beat yesterday and is trekking to the highest since its July 2018 meltdown. After the bell today, we look to behemoths Amazon and Alphabet as well as Starbucks, Intel and more.
Back to the macro side, June Durable Goods are due at 7:30 am CT along with Weekly Jobless Claims and Wholesale Inventories. Earlier, German Business Climate missed expectations and also at 7:30 am CT, ECB President Mario Draghi begins his post-policy meeting press conference. KC Fed Manufacturing will be watched closely at 10:00 am CT after Richmond came in at six-year lows earlier this week. There is a 7-year Note auction at noon CT.
Technicals: We said it above, and here again, the path of least resistance is undeniably higher. We have generally been bullish for months interchanging it with a more neutral perspective at times of exhaustion. After Monday's constructive hold of support, we again became bullish/neutral. As we have stated for weeks our 
Crude Oil (CLU)
Yesterday's close: Settled at $55.88, down 0.89
Fundamentals: Yesterday's EIA data was bullish. Headline crude oil numbers confirmed API's survey with a massive draw of 10.835 million barrels. Furthermore, the official results did not reproduce the builds API showed. This sent crude to a high of $57.64 before news of additional production tied to neutral zones shared with Kuwait poured cold water over the bullish tape. Kuwait shares dormant neutral zones with Iraq and Saudi Arabia. Despite the OPEC+1 production pact, Kuwait has strongly expressed its intention of raising production over the next 12 months. It would seem they are making progress with each Iraq and Saudi Arabia to share production in these fields, which could add as much as half a million barrels per day. Crude oil has recovered from its worst level of 55.33 reached yesterday afternoon.
Technicals: Crude did not close out above major three-star resistance (see were you can access all our technical levels below).
Gold (GCQ)
Yesterday's close: Settled at $1,423.6, up 1.9
Fundamentals: Today's currency landscape is wholly reliant on ECB President Mario Draghi's press conference. Comments that he does not see a recession as likely has sent the euro more than half a penny from its post-statement low. That low did hold the front month low of the year which comes in at 1.11265. His comment also lifted the yields of sovereign debt and Treasury prices are well off the highs with the U.S 30-year Bond now a whole point from the session high. Additionally, stronger Durable Goods coupled with better Jobless Claims and Wholesale Inventories this morning does not favor gold. Stay nimble, after another failure developing above $1,430, the technicals today will be crucial.
Technicals: Gold traded to a high of $1,434.1 at 6:55 am CT before retreating more than $10; this is setting up to be the sixth failure to close out above major three-star resistance at $1,432.9 (see where you can access all of our technical levels below).
Bill Baruch provides technical levels on all markets throughout the week at BlueLineFutures.com.
Please sign up for a Free Trial at Blue Line Futures to view our entire technical outlook and actionable bias and levels.