| | |
| --- | --- |
| July 31, 2019 - 8:01 AM EDT | |
Fed Day- Listen to What They Say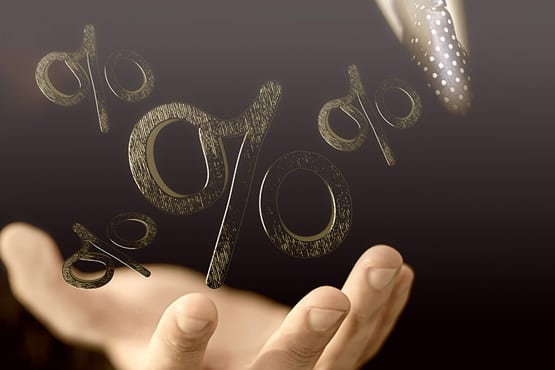 While the Fed is expected to cut rates a quarter, guidance regarding their policy stance for the remainder of 2019 will be key, reports Bill Baruch.
E-mini S&P (ESU)
Yesterday's close: Settled at 3012.25, down 9.50
Fundamentals: It's Fed Day and the committee is expected to cut rates by 25 basis points at 1:00 pm CDT. The real uncertainty today lies in their rhetoric. Will they confirm market expectations that signal a 69.7% probability for a second cut at their next meeting in September? In fact, the odds for 75 basis points worth of cuts in 2019 has held steady at 50% (51.4% this morning).
We find these expectations overzealous, at least in the intermediate term. Earlier this year, a less dovish Federal Reserve could sink U.S benchmarks 3-5% over a two-day span. However, today we find the economic backdrop more supportive. Yes, manufacturing data has underwhelmed at best, but July reads on NY Empire State Manufacturing and Philly Fed Manufacturing both surprised to the upside and June Manufacturing Payrolls were outright strong.
Managers are not hiring if they do not see a light at the end of the tunnel. This will bring a strong emphasis to Friday's Nonfarm Payroll report. The consumer is a different story, Retail Sales have bounced back for the better part of 2019 and the consumer is alive and well as seen through Q2 GDP data. Earnings, reliant on broadly favorable conditions, have been strong and Apple (AAPL) applied its rubber stamp yesterday.
After the Fed went full dove in January, we wrote an article calling them wrong in December and again wrong in January. In December, they should have become patient not hiking rates. In hindsight, January's dovishness is in the eye of the beholder. Today, we believe the correct move would be to walk back December's hike by cutting 25 basis points and exude patience with the readiness to act. Although the market may have a knee-jerk reaction lower as pandora's box is opened and sentiment could be subdued for a day or two, there is no reason to believe U.S benchmarks are ready to do anything but trek higher.
Technicals: We have been bullish through this week and called dips to support a buying opportunity, which has worked out perfectly. Today will bring a black box reaction to the Fed's decision, their statement and Chair Jerome Powell's press conference, all we can rely on in the near-term is our technical levels. When taking a step back though, a simple question remains; are we closing constructively? The S&P 500 traded down to 3001.50 yesterday, spending only a brief minute below major three-star support at 3004.75-3006.50. The tape is immediate-term bullish holding above our pivot.
Crude Oil (CLU)
Yesterday's close: Settled at $58.05, up $1.18
Fundamentals: Crude oil gained 2% yesterday as market participants anticipated favorable inventory data, risk sentiment remains strong and given that there are ongoing tensions lingering in the Middle East. Yesterday's private API survey confirmed those hopes posting -6.024 million barrel of crude, -3.135 million barrels of gasoline and -0.890 million barrels in distillates. This certainly sets a bar for today's official EIA expectations which are set at -2.588 million barrels of crude (up from -1.818 yesterday), -1.449 million barrels of gasoline and +1.046 million barrels of distillates. Traders will also keep an eye on estimated production which is lingering more than 1 million barrels-per-day below a record after Hurricane Barry. Will it bounce back today and by how much? Lastly, with the Fed in the crosshairs, broader risk sentiment in the session will be crucial.
Technicals: Yesterday, we reintroduced a slight Bullish Bias.
Gold (GCZ)
Yesterday's close: Settled at $1,441.8, up 8.5
Fundamentals: Gold is as fundamentally and technically constructive as ever, but it faces a gauntlet of news over the next two days. First, Chicago PMI today whiffed and came in at the worst contraction since December 2015. Today though is all about the Federal Reserve and while they are expected to cut rates, the expectations for future cuts remain high. The committee's policy statement and Fed Chair Powell's rhetoric will be absolutely crucial in the near-term for gold. Does it confirm these expectations, or does it lift the dollar and yields pressuring gold? We said here Monday, that unchanged for the week in gold is a win.
Technicals: Gold pinged the next area of resistance overnight with a high of $1,447.8. Overall, it's tough to put overhead levels out with such volatility ahead but what matters most is constructive settlements, something that gold has struggled to do since June's rally until now (check out links below to access all of our technical support and resistance levels).
Bill Baruch provides technical levels on all markets throughout the week at BlueLineFutures.com.
Please sign up for a Free Trial at Blue Line Futures to view our entire technical outlook and actionable bias and levels.