| | |
| --- | --- |
| December 27, 2017 - 12:00 AM EST | |
Four Favorite Utilities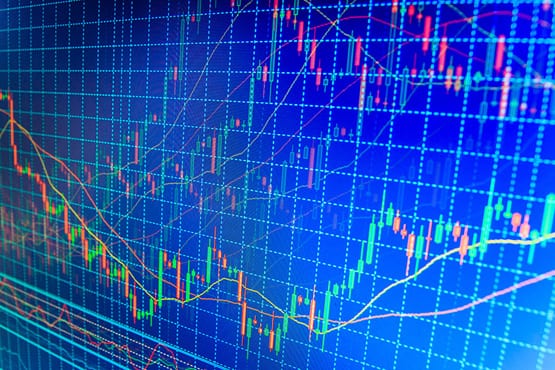 Our Top 15 Utilities portfolio is designed to pay a yield comparable to that of the average utility, with superior growth potential. Below we profile four of our favorite utilities, explains Richard Moroney, editor of Dow Theory Forecasts.
DTE Energy (DTE) , an electric and natural-gas utility based in Michigan, offers robust operating momentum, rising profit estimates, and a reasonable valuation. Per-share profits climbed 10% in the 12 months ended September, while sales jumped 20%. Rising profit estimates forecast 47% growth in the December quarter.
Operating growth should moderate in 2018, with per-share profits projected to climb 3% on 5% higher revenue. The stock earns a Quadrix Value rank of 59 and trades at 19 times the consensus 2018 profit estimate, in line with its sector average.
The company has paid a dividend for more than 100 years. In November, DTE raised its quarterly dividend 7% to $0.8825 per share, payable Jan. 15. Yielding 3.3%, DTE is a member of the Top 15 Utilities portfolio.
EQT Midstream Partners (EQM)  transports and stores natural gas, primarily in Pennsylvania and West Virginia. About 85% of the company's revenue comes from firm contacts, with customers paying a fixed monthly fee to reserve pipeline or storage capacity, regardless of whether that capacity is actually used. That contract structure limits EQT Midstream's direct exposure to short-term fluctuations in commodity prices.
Sales rose 14% in the first nine months of 2017, putting EQT Midstream on pace to deliver its seventh straight year of double-digit growth. Profit growth has been similarly steady but slower, with earnings per share up in 13 of the past 15 quarters.
---
Advertisement
---
Despite weak recent growth, the consensus  sees per-share profi ts jumping 18% in the December quarter and 11% in the March quarter. The company has raised its dividend between 4% and 8% in 19 consecutive quarters. A master limited partnership (MLP), EQT Midstream is a Long-Term Buy and a member of the Top 15 Utilities Portfolio.
NextEra Energy (NEE) shares have produced a total return of 32% this year, nearly double the return of the average utility in the S&P 1500 index. With a Quadrix Value rank of 50, NextEra shares are not cheap. But  NextEra, an electric utility that operates in Florida and Texas, generates unusually strong operating growth, a trend that should continue in the next few years.
Per-share profits surged 44% in the 12 months ended September, despite modest 1% sales growth. But NextEra's operating profit margin has widened more than 1.5% in six of the past seven quarters, evidence of management's efforts to reduce fuel costs. The company expects per-share profits to reach $7.85 to $8.45 by 2020, implying annual growth of 6% to 8%.
Analysts expect profits to climb at an 8% clip over the next five years, higher than any other electric utility in the S&P 1500 Index. NextEra is a member of the Top 15 Utilities Portfolio.
Public Service Enterprise (PEG)  is joining the Top 15 Utilities portfolio this week, replacing New Jersey Resources (NJR). Public Service provides electricity to 2.2 million customers and natural gas to 1.8 million in New Jersey. The company scores above 85 in both of our Quadrix sector-specific ranks and yields 3.4%.
Shares trade at 17 times expected 2018 profits, a 10% discount to the median for diversified utilities. Public Service is investing in a project to harden its facilities against natural disasters; these costs will be recouped directly, without the need to convince regulators to boost rates.
The company is also spending on gas-pipeline projects and new power plants, growing the rate base and providing upside to modest consensus growth estimates.
Source: MoneyShow.com (December 27, 2017 - 12:00 AM EST)
News by QuoteMedia
www.quotemedia.com