| | |
| --- | --- |
| April 24, 2018 - 11:30 AM EDT | |
How to Reduce Contango through a Commodities Fund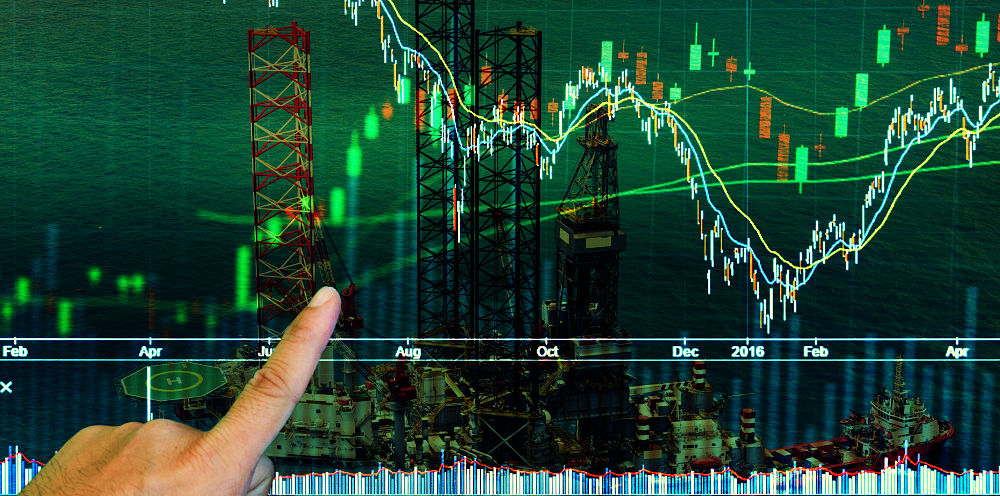 Based on its name, the United States Commodity Index Fund (USCI) seems to be just another broad play on the commodities sector, but the fund is much more than that, explains Jim Woods, editor of Weekly ETF Report.
USCI has been referred to as the "ultimate contango killer" fund. Contango, according to Investopedia, occurs when investors are willing to pay more for a commodity via futures contracts than the commodity is expected to be worth at that time in the future.
Investors who are long in commodities, or have a long time horizon, can be in trouble when this occurs, since a futures contract would have to fall in price to match the expected actual, or spot, price of the commodity in question. As a general rule, investors want futures contracts to rise in value, not decline.
The fund combats contango via a rather unique rebalancing strategy. Each month, out of 27 possible commodities, USCI picks the seven commodities with the greatest amount of backwardation (least contango) and the seven commodities with the greatest 12-month price momentum.
The 14 futures contracts on these commodities are equally weighted, rebalanced every month and can represent six possible sectors: Energy, Precious Metals, Industrial Metals, Grains, Livestock and Softs.
---
---
USCI, launched in 2010, experienced a number of years with negative returns as the domestic market roared ahead and global markets lagged. However, that trend has reversed recently and rising inflation is back, which is historically good for hard assets.
The fund reached a low of $36.98 on June 20, 2017 but is up nearly 16% since then. The fund does not pay dividends but does have more than $550 million in assets and decent average daily trading volume in excess of $3 million.
One rather significant downside investors should be aware of is the fund's high expense ratio of 1.03%. Additional fees for trading the fund can make the expense ratio as high as 1.3%.
Because USCI is dependent on futures contracts, the fund does not hold shares in public companies the way most other ETFs do. However, USCI may hold U.S. government obligations with remaining maturities of two years or less.
As of March, USCI's portfolio consists of the futures contracts on Crude Oil, Gas Oil, Live Cattle, Heating Oil, Soybean Meal, Nickel, Copper, Tin, Cocoa, Zinc, Gold, Sugar and Cotton.
Investors who favor portfolio diversification and an inflation hedge over high returns may find the United States Commodity Index Fund (USCI) to be an intriguing play.
Jim Woods is editor of Weekly ETF Report.
Subscribe to Jim Woods' Weekly ETF Report here
About MoneyShow.com: Founded in 1981, MoneyShow is a privately held financial media company headquartered in Sarasota, Florida. As a global network of investing and trading education, MoneyShow presents an extensive agenda of live and online events that attract over 75,000 investors, traders and financial advisors around the world.
DISCLOSURE: The views and opinions expressed in this article are those of the authors, and do not represent the views of equities.com. Readers should not consider statements made by the author as formal recommendations and should consult their financial advisor before making any investment decisions. To read our full disclosure, please go to: http://www.equities.com/disclaimer
Source: Equities.com News (April 24, 2018 - 11:30 AM EDT)
News by QuoteMedia
www.quotemedia.com