| | |
| --- | --- |
| August 2, 2019 - 9:58 AM EDT | |
Major Market Ranges for Week of Aug. 4- Bulls Return Broadly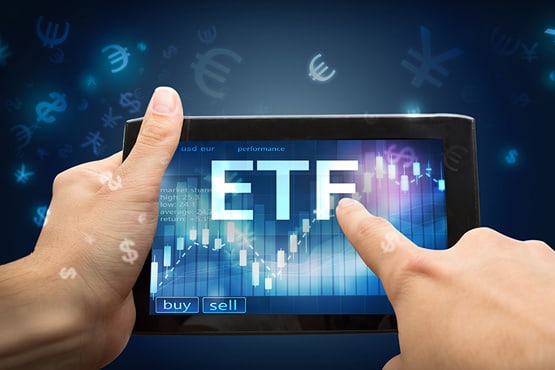 This week's weakness may turn next week, according to the Major Market range predictions by Trevor Smith.
Short-term bullish signs, such as candlestick patterns, volume patterns, and pricing extremes are returning in this week's closing day and the coming week- across several markets. Bullish candlesticks in markets such as the Japanese yen, euro, and gold can be viewed on Daily charts.  S&P 500 pricing is on extreme low pivots with indices diverging slightly.
Additional divergence exists between exchange trade funds and market internals. $TICK strength, an internal market indicator diverges by making its lowest low on Wednesday, instead of Thursday when other symbols went lower. Another diverging internals symbol, the NYSE advancers-decliners ($ADD) did not make Thursday's low in the final trading hour when the Financial Select Sector SPDR Fund (XLF) dropped further with daily-chart volume, also in positive divergence.
The Consumer Staples Select Sector SPDR Fund (XLP) diverged similarly in lows from the Consumer Discretionary Select Sector SPDR Fund (XLY) on Thursday as well. XLY-XLP are reputed to be correlated to the extent some traders use their crossovers as signals for market tops/bottoms/swing turns.
Possible exceptions to next week's bullish outlook may be gold and crude oil.
Next Week's Predicted Ranges
E-mini S&P 500
High Range 3026-3008; Low Range 2940-2925
Sell put spread 2945/2950 weekly, potentially laddering into additional spreads 2976, 2980, 3000, 3014 targets/strikes
Japanese Yen
High Range 9457-9420; Low Range 9325-9260
Sell put spread 9375/9400 weekly, in a pullback from Fri. higher highs
Euro FX
High Range 1.124-1.117; Low Range 1.110-1.103
Buy call spread 1115/11125weekly
Gold
High Range $1472-$1455; Low Range $1428-$1416
No trade due to complex weekly-chart range box. $1445/$1440 ($1440 weekly pivot) sell put spread or call spread weekly, if price near either strike set, expecting both sides to win.  
Crude Oil
High Range $5658-$5588; Low Range: $5430-$5285
No Trade. Sell $55.50/$55 put spread and prepare to sell call spread if it breaks early the other way expecting both sides to win and/or buy straight put or call at breakout of prior ranges after bullish weekly short put spread- may use monthly expiration issues on massive breakout trade. $5580 is weekly pivot target; $5480 is midpoint of my range projection as a price target.
Last Week's Predicted-Versus-Actual Ranges (Friday, Aug. 2); 8 of 10 touched ranges;
E-mini S&P 500
High Range 3038-3028; Low Range 2983-2967.57
Buy 3015/3020 put spread weekly
Actual:3027.5-2933
Japanese Yen
High Range 9306-9280; Low Range 9216-9194
Short put spread 9225/9250 weekly
Actual:9410-9176
Euro FX
High Range 1.138-1.133; Low Range 1.127-1.121
Buy 1115/1117 call spread weekly
Actual: 1120-1106
Gold
High Range $1445-$1427; Low Range $1408-$1395
Current: $1425/$1420 buy put spread weekly 
Existing: Short 1410/1415 call spread weekly/monthly= two profitable exits occurred already or held; Held last week's: "Sell 1390/95 call spread monthly" either expires at loss or wins next week/Fri.
ever trade with more than one can throw away and not miss.
Actual: $1461-$1412
Crude Oil
High Range $5802-$5707; Low Range $5496-$5418
Buy $56/$5650 call spread weekly
Actual: $5882-$5359
See More analysis from Trevor here
Note: Nothing herein shall be construed to be specific financial advice. While reflecting my best good-faith efforts to forecast markets, no guarantees of accuracy are made from my range statistics, aggregate statistics, frequentist interpretations, and pivot math from hand calculations. I am a registered newsletter CTA, and all required disclaimers apply. Trade at your own risk with money you could discard/not miss.
Source: MoneyShow.com (August 2, 2019 - 9:58 AM EDT)
News by QuoteMedia
www.quotemedia.com