| | |
| --- | --- |
| October 13, 2017 - 12:45 PM EDT | |
Microsoft, GE Sign Wind Energy Agreement in Ireland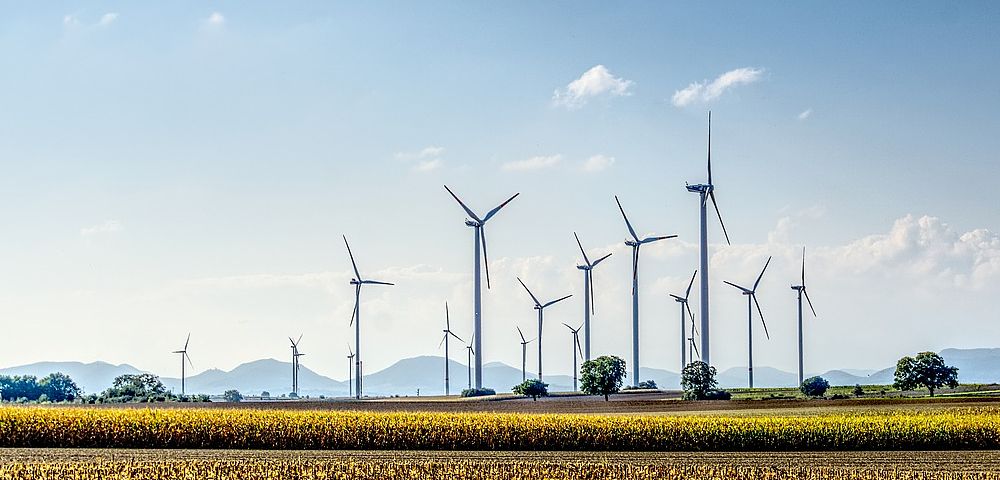 Microsoft Corp. (MSFT) announced on Monday that it has signed a wind energy agreement in Ireland with GE (GE). The commitment from Microsoft will add 37 megawatts of clean energy to the country of Ireland.
The agreement makes the tech giant one of the first multinational technology companies to support the wind energy project.
In the 15-year power purchase agreement, Microsoft will purchase 100% of the wind energy from GE's new, 37-megawatt farm in Tullahennel, located in County Kerry. Microsoft will, in turn, see a boost in demand for its Cloud services in Ireland.
The company has also signed an agreement with ElectroRoute, an energy trading company. ElectroRoute will provide Microsoft with energy trading services.
The deal will give Microsoft the ability to produce data on energy storage. Each turbine in the farm will have an integrated battery, and that battery will capture and store excess energy that will be sent back to the grid.
The batteries will allow for more predictable power, bridging the gap between the peaks and valleys in power.
---
---
Microsoft's move will help propel the green building and energy market forward, and the project is the first in Europe to integrate batteries into wind turbines for energy storage.
"This partnership with Microsoft expands GE's considerable presence and investment in Ireland, where we already employ over 1,500 people and, in particular, in the renewable energy sector," said Andres Isaza, chief commercial officer of GE's Renewable Energy unit.
Isaza says wind energy is "one of the most competitive sources of electricity on the market today."
"Our commitment will help bring new, clean energy to the Irish grid, and contains innovative elements that have the potential to grow the capacity, reliability and capability of the grid," says Christian Belady of Microsoft. "This will make it easier to incorporate new clean power sources like wind energy, and that is good for the environment, for Ireland and for our company."
The agreement builds on Microsoft's partnership with GE, which was announced last year. The new wind farm will take advantage of GE's Digital Wind Farm system. The technology makes renewable energy outputs more reliable, according to Microsoft's statement.
The Predix platform builds digital models that ensure the energy generated can meet the forecasted demand. This, in turn, reduces concerns of intermittency.
As part of the agreement, Microsoft will also purchase an Irish energy supply license from GE. The license will benefit the Irish power grid and Microsoft itself.
DISCLOSURE: The views and opinions expressed in this article are those of the authors, and do not represent the views of equities.com. Readers should not consider statements made by the author as formal recommendations and should consult their financial advisor before making any investment decisions. To read our full disclosure, please go to: http://www.equities.com/disclaimer
Source: Equities.com News (October 13, 2017 - 12:45 PM EDT)
News by QuoteMedia
www.quotemedia.com