| | |
| --- | --- |
| August 9, 2019 - 10:30 AM EDT | |
Natural Gas and Crude Oil – Diverging Setups For Technical Traders
Chris Vermeulen  Follow |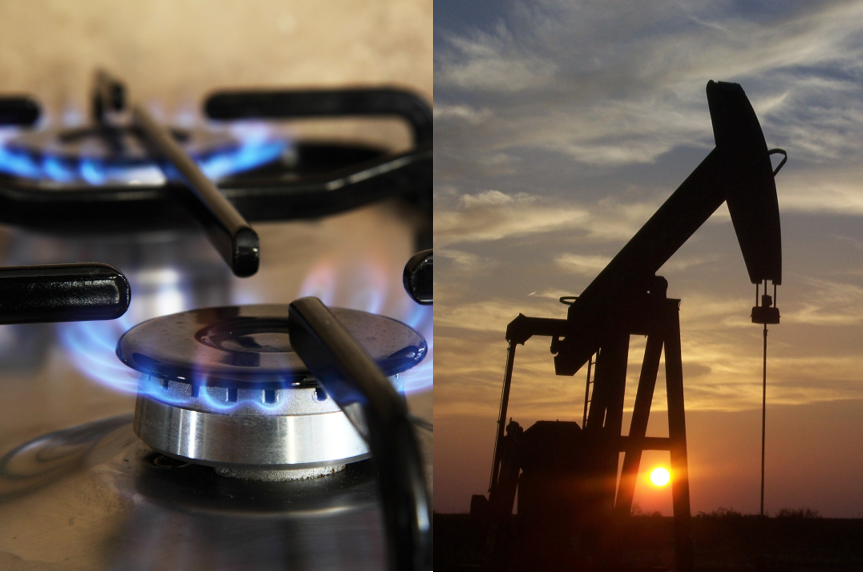 Over the past few weeks and months, we've been alerting our followers to key setups in natural gas and crude oil. If you've been following our research, you already know on May 21st we called for oil to break down from the $62 level with a target of $55 then $49 price levels.
We've been alerting that natural gas was setting up a seasonal trade with a move that was likely to push lower into the $2.00 to $2.20 level – suggesting any move into this range would be a solid buying opportunity for the seasonal upside move. Well, here we are about 35 days later, and look at what happened.
Crude Oil Weekly Chart
The US/China trade issues and global economic turmoil is taking a toll on crude oil. Price rotated downward very sharply last week with an incredible 8% downside move in one day. Currently, oil is resting just above the moving average and should soon break down below this level towards $49. At that point, price should stall, briefly, before attempting to find support below $50.
Our Fibonacci price modeling system suggests true support is found near $45 and $40. Be prepared for a potential downside move of 20% to 25% from current levels.
Natural Gas Weekly Chart
Natural gas has done exactly what we expected. In this weekly chart below, you can see our shaded BLUE support range area and our GREEN and RED arrows from months ago highlighting what we expected to happen in price. Yes, it has moved lower than we expected, but it has aligned well with our expected price rotation.
At this point, the sub $2.20 level is a perfect opportunity for skilled technical traders to prepare for the seasonal trend that will push natural gas back above the $2.65 to $3.15 level. Allow us to go through our expectations with you so you understand how to plan for and trade this move.
August is typically moderately bearish for natural gas. So expect to try to pick your entry for this trade in August. The ratio of bearish price activity in August is 1.2x the bullish price activity.
September is STRONGLY BULLISH – with an upside ratio of 10x compared to historical downside price activity. September is where we should see a big upside price move.
October is still STRONGLY BULLISH – with an upside ratio of 3x compared to historical downside price activity.
November is moderately bullish with a 1.3x upside ratio compared to downside price activity.
VIDEO - TODAY'S MARKET ANALYSIS
SPX, BONDS, GOLD, OIL, NATURAL GAS
If you want to get access to my trading indicators and market prediction tools check out these charts here.
CONCLUDING THOUGHTS:
Crude oil should continue to break down and target the $49 price level over the next few days and weeks while natural gas sets up a key entry point below $2.25. Oil is moving lower because of lower demand related to the global economic slowdown and larger supply issues. Natural gas is setting up a seasonal pattern that could become a significant trading opportunity for traders who time their entries and understand the setup. In late August or early September, price should begin to rally well above $2.50 with an ultimate upside target of well above $3.00.
If you want to know what the market is going to do nearly every day and get my trade alerts complete with entry, targets and stop prices, please join my Wealth Building Newsletter - www.TheTechnicalTraders.com
Equities Contributor: Chris Vermeulen
Source: Equities News
DISCLOSURE: The views and opinions expressed in this article are those of the authors, and do not represent the views of equities.com. Readers should not consider statements made by the author as formal recommendations and should consult their financial advisor before making any investment decisions. To read our full disclosure, please go to: http://www.equities.com/disclaimer
I am a holder of the following securities mentioned in this article : none
Source: Equities.com News (August 9, 2019 - 10:30 AM EDT)
News by QuoteMedia
www.quotemedia.com