| | |
| --- | --- |
| October 8, 2018 - 1:00 AM EDT | |
Resourceful Global Plays- BASF and Royal Dutch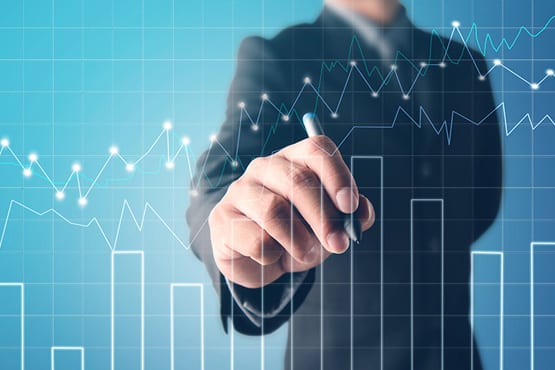 John Buckinghman, is a industry leading money manager who focuses on diversification and long-term value investing; in his advisory service, The Prudent Speculator, he highlights two global resource firms with growth and income potential.
Netherlands-based Royal Dutch Shell (RDS.A) is engaged in the exploration, production, refining and sale of petroleum products worldwide.
Although the stock price has risen alongside strengthening crude oil over the last year, we think that the valuation is still attractive. We believe that global energy demand will increase over the long term, as usage in emerging economies should continue to rise.
We note that exposure to integrated oil names like Royal Dutch offers the opportunity to partake in numerous aspects of the energy stream, so if upstream is not performing well because of lower oil prices, downstream operations (refining) might benefit from spikes in refined product demand or pricing.
We also continue to like the acquisition of BG, as it accelerates the company's position in liquefied natural gas and other projects, materially boosting reserves and production, while offering cost savings opportunities. The stock has a net dividend yield of 4.7%.
Founded in 1865, Germany's BASF (BASFY) is the world's largest chemical maker,; it operates in more than 80 countries and has nearly 350 manufacturing sites.
BASF has plans to expand, most notably via a recent announcement to build a $10 billion, wholly owned chemical manufacturing facility in Guangdong, China. When completed, the facility will be BASF's third-largest behind Ludwigshafen and Antwerp.
BASF has had a challenging year, with shares dropping 16.3% including dividends, despite a broadly strong global macro environment. Rising costs and near-term margin pressures have weighed on the chemical giant.
However, we think that the challenges can be overcome via stronger execution, cost controls and the company's acquisitions (including the seed and herbicide business from Bayer, global polyamide business from Solvay and waterproofing systems company Thermotek).
In addition, we like BASF's strong free cash flow yield, strong score in our proprietary scoring framework and net yield of 3.0%.
Subscribe to John Buckinghman's The Prudent Speculator here…
Source: MoneyShow.com (October 8, 2018 - 1:00 AM EDT)
News by QuoteMedia
www.quotemedia.com