| | |
| --- | --- |
| July 10, 2018 - 6:53 AM EDT | |
S&P Climbs. Dollar Gains Against Yuan. Gold Spikes.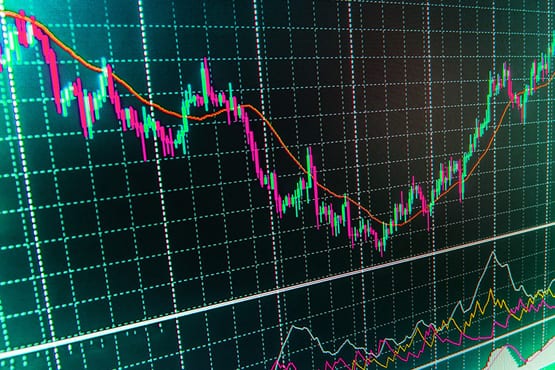 Bill Baruch, president and founder of Blue Line Futures, previews E-mini S&P, Gold, Crude, and Treasury markets and today's economic report calendar. Follow his reports Monday-Friday on MoneyShow.com. Join his presentation at TradersExpo Chicago July 24 on Risk Management.
E-mini S&P (September)
Monday's close: Settled at 2787.50, up 24.50
Fundamentals: U.S benchmarks are extending gains for a fourth consecutive day and the S&P 500 (SPX) traded to the highest level since March 13. The overnight high of 2797.75 took out the June 13 high of 2796.
What trade war? Of course, at these levels markets are not pricing in the risk of an escalating trade war. What we have seen thus far is the expected first shot and potentially the expected second shot two weeks from now ($34 billion and then $16 billion).
What comes next is the gray area, and for now the market is giving President Trump's negotiating tactics the benefit of the doubt; last week's report that the EU would be willing to lift tariffs on U.S autos for the White House to do the same on European autos gave a light at the end of the tunnel for global free trade.
Friday's soft wage growth data has set off a chain of events that reminded investors the Federal Reserve is the biggest elephant in the room. What began as a technical short squeeze in the broader indices has now seen sentiment shift from cautious-bearish to bullish with fresh money coming off the sidelines and front-running earnings. Monday, JP Morgan (JPM) and Bank of America (BAC) gained more than 3% ahead of Friday's Q2 report.
The Financial Select Sector SPDR (XLF) gained 2.3% and even after Monday, all three of these still sit below their mid-April levels when Q1 reports were released so at a bare minimum the value was real. PepsiCo (PEP), a brand with global reach beat earnings this morning and has set a strong tone gaining 2% in the pre-market. The energy sector will be a crucial component in helping the S&P maintain recent gains.
The Energy Select Sector SPDR ETF (XLE) broke above soft trend line resistance Monday but faces a three-year ceiling at the 78.5-79.50 area. Lastly, no rally is whole if tech does not join and the behemoths all gained about 1% Monday.
The U.S dollar is gaining broadly against its peers this morning. German and Eurozone ZEW Sentiment both came in worse than expected and at the lowest levels since August 2012. Chinese CPI data and Australian Business Confidence both missed last night; the dollar has gained against each currency. Furthermore, with equity markets holding ground the safe-haven yen is at the lowest level since January. JOLTs Job Openings is on tap this morning. Of course, traders must keep an ear to the ground on trade with China in the headlines and Trump traveling to Europe; China raised tariffs on optical fiber products originating from the U.S.
Technicals: Price action is hovering at and just below major three-star resistance and previous swing highs at 2794.25-2796. The tape is a tough one to fight but there is clear resistance here and above. Overall, this market can be traded from both sides and traders must have an open mind on intraday swings.  Monday peaked at 12:00 pm EDT and consolidated lower, kissing the high that traded at 9:30 am EDT but ultimately remained constructive building a bit of a bullish wedge as it held ground into the last two hours which typically favor immediate-term momentum if not breached; the market finished on the highs and extended gains overnight. That aforementioned noon peak aligns perfectly with a retracement from the overnight highs and two levels we are eyeing from Friday and Sunday to bring a key battleground today at ...
Crude Oil (August)
Monday's close: Settled at 73.85, up 0.05
Fundamentals: Crude Oil is holding ground this morning after picking up from early lows to finish Monday in the green. September Brent is up about a dollar this morning while August WTI is up about 0.30. Norwegian oil and gas workers are expected to strike today and this along with other disruptions accounts from the variance. However, what stands out more is that back month WTI is trading higher than August. September is up 0.50 and October is up 0.75.
Iran made a statement saying they will sell as much Crude Oil as they can. The peak in today's curve comes in at October to November, the threat of sanctions on countries purchasing Crude from Iran after November 4 could be a key catalyst here. While WTI is in backwardation with August trading nearly $5 above December, this jump is something to keep an eye on. API inventory data comes out after the bell at 4:30 pm EDT.
Technicals: Price action tested traded to a low of 72.99 Monday and tested our call for a quick buy opportunity at 72.87-72.96 perfectly. This turned out to be more than a quick buy and the tape has elevated into this morning. The bulls are in clear control above ... 
Gold (August)
Monday's close: Settled at 1259.6, up 3.8
Fundamentals: The U.S dollar is up against all CME traded peers this morning except the pound and Mexican peso. German and Eurozone ZEW Sentiment missed expectations and came in at the worst since August 2012.
Furthermore, the dollar is attempting to build a base against the yuan at 6.60, a key support level created from the June 15 breakout. This is not conducive for strength in Gold right here, right now.
We maintain that there is tremendous value in Gold at this area and our belief is that the dollar will have strong days in this geopolitical and economic environment but its intermediate to long-term strength will merely be these daily spikes. Monday's Commitment of Traders as of July 3 showed that both managed money longs and shorts increased their positions from the prior week, however, the net-short position increased from 24 contracts to 1,254. JOLTs Job Openings report this morning. The big read this week is CPI on Thursday.
Technicals: Monday's failure to settle above 1262.5 was outright disappointing but it does not deter our belief that a bottoming process is underway. This level is now resistance and a close above here will neutralize this immediate-term weakness since Monday's peak. Today's pivot of ... 
Please sign up for a Free Trial at Blue Line Futures to view our entire technical outlook and proprietary bias and levels.