| | |
| --- | --- |
| September 21, 2018 - 6:02 AM EDT | |
Strapping in for Triple Witching. Crude Back in Green. Gold Climbing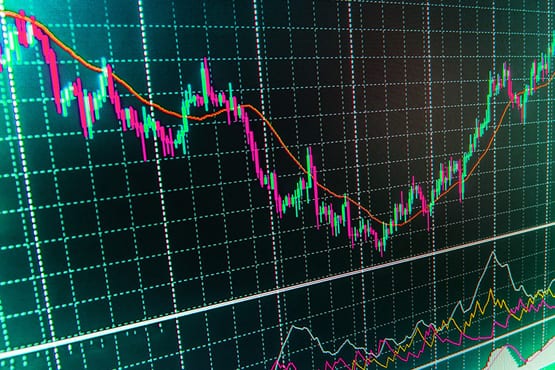 Bill Baruch, president and founder of Blue Line Futures, previews E-mini S&P, Gold, Crude, and Treasury markets and today's economic report calendar. Follow his reports Monday-Friday on MoneyShow.com and short Midday Markets video.
Bill Baruch's FX Rundown for Sept. 20-21:
Euro breaks out Thursday. Yen loses to USD. Yuan, Aussie build. CAD breaks out.
Bill Baruch's Midday Market Minute short video for Sept. 21 here.
Stocks continue to make new highs. We think the market has gotten ahead of itself. Tariffs Monday, Fed Wednesday, stay nimble. Watch for volatility today. Crude has come off over $1 already. Crude in long-term bull market. USD up.
E-mini S&P (December)
Thursday's close: Settled at 2939.50, up 24.50.
Fundamentals: Major U.S benchmarks are unchanged Friday morning and holding onto yesterday's impressive session. It has been a record-setting week and the market has done what it does best; prove doubters wrong.
Our long-term narrative here at Blue Line Futures has been a very bullish one that pins the Federal Reserve in the driver's seat.
But even we don't find the Goldilocks scenario of stronger than expected wage growth coupled with softer CPI as a tailwind this powerful. On Monday, President Trump announced what has been defined as the second wave of tariffs worth $200 billion on Chinese goods. This watered-down version that levies only 10% instead of the initially threatened 25% explains a rally, but again, not one of this magnitude.
One could argue that leaving Apple's imported goods off the list has helped jolt tech higher, however, Apple (AAPL) is negative on the week.
We could argue that since the White House refrained from hurting the world's largest company, there is a true soft spot here and Boeing is up more than 2% on the week.
Aside from these major headlines, investors are clearly front-running earnings season and the volatility due to quadruple witching has been known to melt the market higher. Everything considered, this still would not justify such a rip-your-face-off rally.
Just remember, the tariffs on China go into effect on Monday and we will get their official retaliation then.
Today, we look to volatility associated with quadruple witching; September futures and options for E-mini indices expire at the opening bell this morning at 9:30 am EDT. Individual stocks and ETFs expire at the closing bell. We also expect volatility due to a major reclassification event that removes Google (GOOG), Facebook (FB) and others from the Technology sector.
Lindsey Bell's Trading Lesson: Telecom broadens Sept. 24 in new Communications Sector.
Flash (preliminary) September PMIs will give us a fresh heartbeat on the economy. Summary: All in the mid-to-low 50s and at 6-month lows, a significant moderation in growth is the signal from Markit Economics' U.S. diffusion indexes. The composite flash for March is 53.2 which is more than 1 point below the consensus. The manufacturing flash, at 53.4, is also about 1 point below expectations as is the services flash at 52.9.
Overall, the Eurozone reads came in softer than expected.
Technicals: Price action is in true melt-up mode, it ripped through our rare major four-star resistance level at 2924.50. Thursday's high of 2940.50 stayed contained within key resistance at 2937.50-2941.75 but traded through it in the overnight. Traders must watch yesterday's high on the open and if above 2941.75, it would signal that ...
Crude Oil (November)
Thursday's close: Settled at 70.32, down 0.45.
Fundamentals: Crude Oil is back in the green this morning and again testing major three-star resistance without ever cracking the $70 mark. This comes ahead of a meeting between the OPEC and non-OPEC alliance in Algeria on Sunday to discuss how to offset Iranian supply coming off the market. Thursday, multiple reports pointed to officials saying it was very unlikely to see any supply hikes at the meeting. Of course, President Trump responded and demanded that the keep prices from going higher. His response coupled with technical resistance was why price action pared early gains. In addition, the Iranian Revolutionary Guard held military exercises in the Gulf early today. This was a clear demonstration of strength although they tried to spin it as a peaceful activity. At the very least, such has kept sellers at bay ahead of the weekend. Weekly Baker Hughes rig count at 1 pm EDT.
Technicals: We have said over the last week that Crude Oil is the most constructive commodity on the board and the most recent pull back is the healthiest yet. Price action is testing major three-star resistance at 70.89-71.13 but it is doing much more than that.... 
Gold (December)
Yesterday's close: Settled at 1211.3, up 3.0.
Fundamentals: The U.S. dollar (USD) has pared some of Thursday's losses and this has deflated the firm price action that began early last night. The euro (EUR) is slightly lower after Flash PMIs came in soft and the Chinese yuan (CNY) is slipping just a bit, probably on nerves ahead of the weekend and the implementation of tariffs on Monday.
Although Gold traded higher for each of the last two sessions, its strength was subdued relative to the U.S dollar's weakness against the euro and British pound (GPB). We still like Gold at these levels and believe there is fundamental and technical reasoning for it to trade higher. Today, we look to Flash PMIs and this will be critical for both the currency and Gold trade. If you missed last night's FX Rundown, you can click here to check it out.
Technicals: The strong wave of resistance that we have referenced all week has held Gold back from further gains. This includes first key resistance at ... 
Please sign up for a free trial at Blue Line Futures to view our entire technical outlook and proprietary bias and levels.
View a short video: Bill Baruch: Trading Futures. Gold, USD, yuan.
Recorded: TradersExpo Chicago July 24, 2018.
Duration: 4:34.
Source: MoneyShow.com (September 21, 2018 - 6:02 AM EDT)
News by QuoteMedia
www.quotemedia.com