Post Tagged with: "light oil"
Surge Energy Inc. Announces Accretive $320 Million Core Area Light Oil Acquisition
…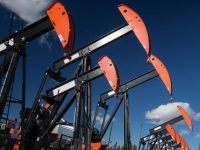 ExxonMobil says its tight oil production from Delaware and Midland basins will jump 5-fold by 2025
XOM plans to invest more than $2 billion in Permian terminal and transportation expansion
ExxonMobil (ticker: XOM) generally does things on a big scale. …
Focused in the Montney play in Northeast British Columbia, Leucrotta (ticker: LXE) holds approximately 100,500 gross (90,200 net) acres. Overall, the company averaged approximately 2,700 BOEPD in Q1, 2017.
Within the Montney, Leucrotta has drilled a total of eight horizontal …