| | |
| --- | --- |
| August 22, 2018 - 1:00 AM EDT | |
TechnipFMC- Offshore Recovery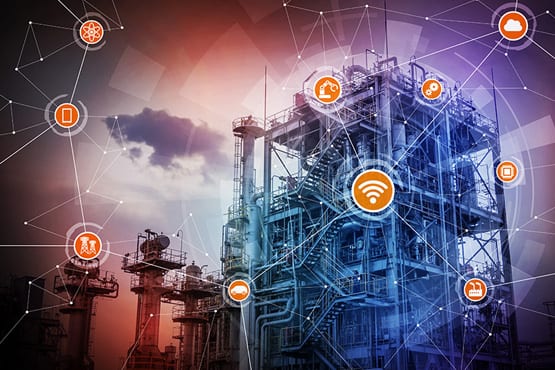 One stock we believe represents a compelling play on an offshore recovery at an attractive valuation is London-based TechnipFMC (FTI), which operates in three main business segments: Subsea, Onshore/Offshore and Surface Technologies, observes energy sector expert Elliott Gue, editor of Energy and Income Advisor.
When producers drill new deepwater wells, they typically install wellheads directly on the seafloor that are operated remotely.
In addition, subsea wells are often "tied back" — connected by subsea pipelines — to existing floating offshore production platforms. Collectively this business is often referred to using the acronym SURF, which stands for subsea umbilicals, risers and flowlines.
Subsea tie-back work is one of the first areas to see a turn in business conditions in the early stages of a commodity cycle because it's far cheaper to tie back a few additional subsea wells to an existing platform than it is to build out a brand new greenfield deepwater projects.
Clearly, as deepwater spending picks up — first for tie-backs to existing platforms and later for new fields — TechnipFTI sees an increase in orders for subsea equipment.
Meanwhile, the company's onshore/offshore segment performs project study, engineering, construction and project management for large-scale onshore and offshore facilities. Examples include building new natural gas processing plans (used to separate raw natural gas from natural gas liquids) new liquefied natural gas (LNG) facilities and work on refinery and petrochemicals plants.
Finally, the company surface business unit makes basic wellhead systems, valves flowlines and pumps used on onshore (land) wells.
Technip's business has been showing clear signs of recovery over the past two quarters and in Q2 the company reported a record total of $4.2 billion in inbound orders including $1.5 billion in subsea equipment, $2.3 billion in onshore/offshore and $415 million in surface technologies.
The company book-to-bill ratio — the ratio of incoming orders to orders fulfilled — reached 1.4 times in Q2, up from 1.1 times in Q1 and 0.8 times in Q4 2017.
That means that the pace of incoming orders has been running higher than the company's ability to complete work for two straight quarters. Even better, the book to bill ratio was above 1 for every one of the company's operating segments. Clearly, a recovery in deepwater spending and project development in 2019 represents one major growth avenue for Technip, mainly through its subsea division.
However, the onshore/offshore division also enjoys several major growth avenues. For example, the company has already delivered equipment for over 20% of the total global operable capacity of LNG trains and we see significant growth to come as demand for LNG increases in key emerging markets like China and India.
In addition, the surge in natural gas liquids production in the US makes North American petrochemicals production more economic and has encouraged a boom in facilities construction and expansion on the US Gul Coast.
Finally, health of the company's surface technologies division is tied to growth in unconventional (shale) field development as greater drilling activity and increased well complexity power demand.
Meanwhile, the stock trades at a more reasonable 23.7 times 2018 earnings estimates and 21 times estimates for 2019. We're adding TechnipFTI to the Focus List as a buy.
Source: MoneyShow.com (August 22, 2018 - 1:00 AM EDT)
News by QuoteMedia
www.quotemedia.com