| | |
| --- | --- |
| March 12, 2019 - 4:09 PM EDT | |
Teekay Offshore Partners Announces Changes to Board of Directors
HAMILTON, Bermuda, March 12, 2019 (GLOBE NEWSWIRE) -- Teekay Offshore GP LLC, the general partner of Teekay Offshore Partners L.P. (Teekay Offshore or the Partnership) (NYSE:TOO), today announced the following changes to the Board of Directors of Teekay Offshore GP LLC (TOO GP), the general partner of the Partnership:

John J. Peacock, Director and Chairman of the Audit Committee, has retired from his positions effective March 11, 2019, after 13 years with the Partnership's Board.
Mr. Peacock is being replaced by William L. ("Bill") Transier
"Bill's extensive financial and oil and gas experience will make him a valuable member of Teekay Offshore's Board and Audit Committee as we continue to execute on our strategy and look forward to working with Bill in the future," commented Bill Utt, TOO GP's Chairman. "On behalf of the entire Teekay Offshore Board, I also wish to recognize John for his service as a Teekay Offshore Director since our initial public offering 13 years ago and thank him for the significant contributions he has made to the Partnership during his tenure."
William L. ("Bill") Transier
Mr. Transier is the chief executive officer of Transier Advisors, LLC, an independent advisory firm. He has served as a director of Westinghouse Electric Company since 2017; an independent director of Helix Energy Solutions Group since 2000 and as its chairman since 2017; and as a member of the board of directors of Sears Holding Corporation since 2018. Mr. Transier previously served on the boards of directors of Gastar Exploration Inc. from 2018 to February 2019, CHC Group Ltd. from 2016 to 2017, Paragon Offshore Plc. from 2014 to 2017 and Cal Dive International, Inc., from 2006 to 2012.
In 2004, Mr. Transier co-founded, and was the Chairman and CEO of, Endeavour International Corporation, an international oil and gas exploration and production company, until 2015. Before that, he served in various senior roles for Ocean Energy Inc., including Executive Vice President and Chief Financial Officer, Seagull Energy Corporation and KPMG LLC.
About Teekay Offshore
Teekay Offshore Partners L.P. is a leading international midstream services provider to the offshore oil production industry, primarily focused on the ownership and operation of critical infrastructure assets in offshore oil regions of the North Sea, Brazil and the East Coast of Canada. Teekay Offshore has consolidated assets of approximately $5.3 billion, comprised of 62 offshore assets, including floating production, storage and offloading (FPSO) units, shuttle tankers (including six newbuildings), floating storage and offtake (FSO) units, long-distance towing and offshore installation vessels, a unit for maintenance and safety (UMS) and conventional tankers. The majority of Teekay Offshore's fleet is employed on medium-term, stable contracts. Brookfield Business Partners L.P. (NYSE:BBU)(TSX:BBU.UN), together with its institutional partners (collectively Brookfield), and Teekay Corporation (NYSE:TK) own 51 percent and 49 percent, respectively, of Teekay Offshore's general partner.
Teekay Offshore's common units and preferred units trade on the New York Stock Exchange under the symbols "TOO", "TOO PR A", "TOO PR B" and "TOO PR E", respectively.
For Investor Relations
enquiries contact:
Ryan Hamilton
Tel: +1 (604) 609-2963
Website: www.teekay.com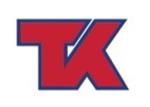 Source: GlobeNewswire (March 12, 2019 - 4:09 PM EDT)
News by QuoteMedia
www.quotemedia.com