| | |
| --- | --- |
| July 13, 2017 - 2:31 PM EDT | |
Trump Hits the Gas on US Energy Exports to Poland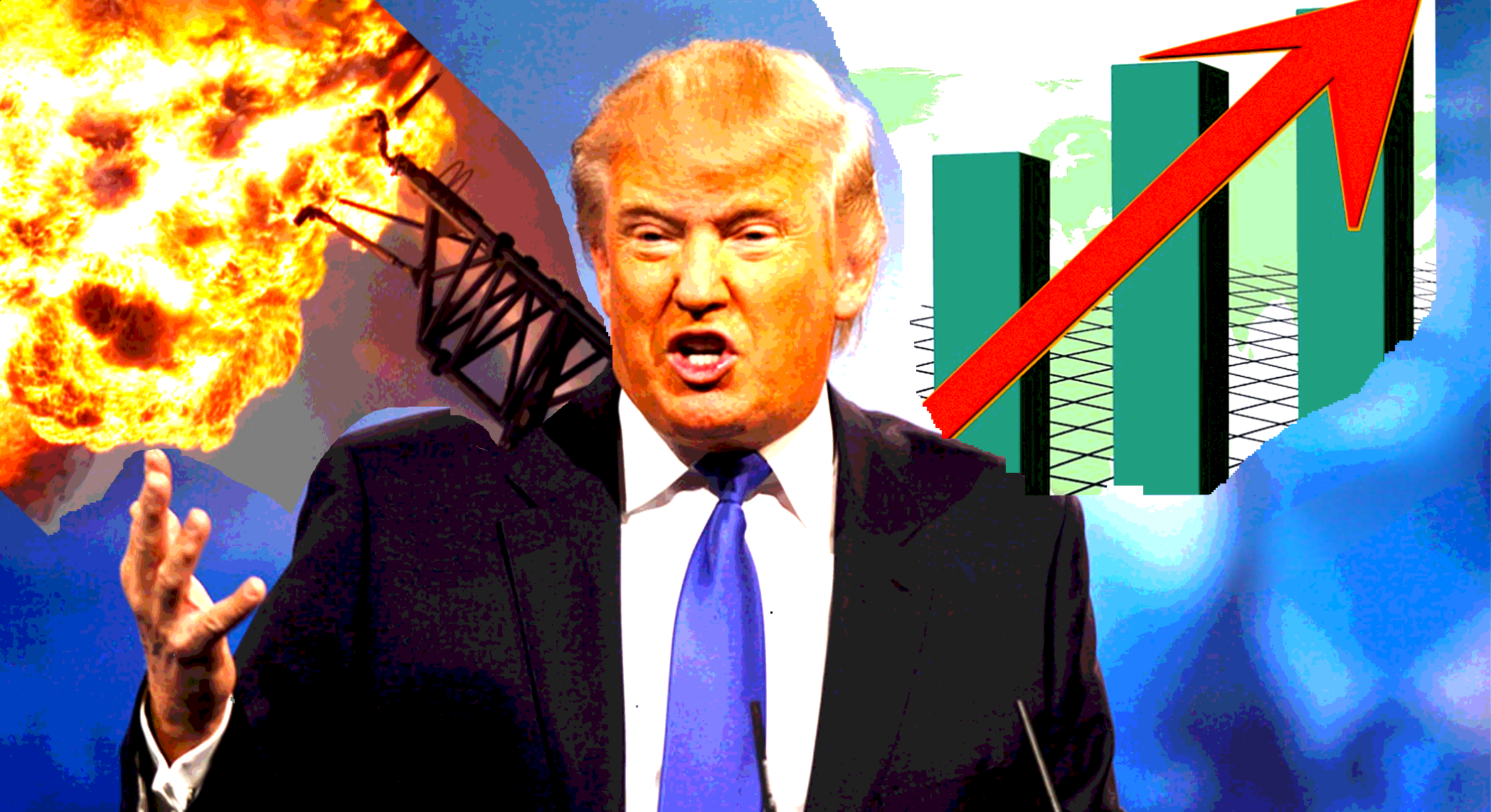 When President Trump delivered his address at Warsaw ahead of the Three Seas Summit last week, the U.S energy industry took center stage, writes FXTM's VP of Corporate Development and Market Analysis, Jameel Ahmad. Trump had been expected to push for increased trade deals in this sector, and it was no surprise that, standing next to Polish Premier Andrzei Duda, his speech focused heavily on Liquid Natural Gas (LNG).
The natural gas market is expanding, increasing at around 4-6% per year, as governments scrabble to hit emission targets (CO2 emissions from gas are 50% and 30% lower than coal and petrol respectively). The U.S is a significant supplier of LNG, with the capacity of around 70 million tonnes a year – by comparison, the world's largest producer, Qatar, currently boasts 82 million tonnes. The U.S. still has a way to go before it can challenge producers like Qatar and Australia for market dominance, but prominent industry leaders have suggested that America could become the largest global producer by 2035.
America's new-found dominance in the energy sector took the market by surprise – it wasn't long ago that the country was building terminals ready to increase imports. Now, following the shale boom, U.S cargoes have shipped everywhere from Mexico to China. But the outlook isn't all rosy, and Trump arrived in Warsaw amidst speculation that his country's LNG production could be growing too fast.
January's Bullish market, attributed to a cold snap in Japan, Korea, China and Europe, saw demand skyrocket, pushing US LNG above the $3 per one million Btu (British Thermal Units) mark. Asian spot prices rose even higher, topping $9.50MMBtu. Many producers ramped up drilling in response, hoping to capitalise on the market and meet the increased demand for low-cost gas both domestically and globally. Accelerated drilling in key fields, combined with a new pipeline infrastructure and oil drilling in the Permain Basin (an area associated with gas), is expected to increase market availability, threatening a supply glut.
---
---
Oversupply of fuel is becoming an issue on a global scale, something we've seen reflected in recent OPEC cuts. Standard and Poor's Goldman Sachs Commodity Index (GSCI) – a benchmark for commodities markets – charted an 11% decline in the energy sector in the first half of 2017, the biggest fall of any commodities group in the index. LNG prices were the most robust, declining less than any other component in the energy index, despite February's low of $2.56MMBtu, triggered by a warmer U.S winter. An increase in exports pushed the price to $3MMBtu at the end of June but, if the U.S is to increase its dominance in the field and get top dollar for its product, Trump will need to maximise exports.
With his declaration that European leaders will need to "diversify their energy supply", the President was signaling his intention to move into a market currently dominated by Russia. Poland is reliant on Moscow, importing 16 million cubic meters of gas each year. However, this deal is set to end in 2022, and Warsaw is already lining up alternatives, with a pipeline planned from Norway and interest in U.S imports already established.
The focus of last week's Three Seas Summit was to optimise trade, infrastructure and energy supply among the dozen countries situated between the Baltic, Black and Adriatic Seas – all EU member states and most former communist countries with developing economies. With the right trade deals, Poland could become a gateway for U.S gas, creating a hub for American LNG deliveries. Long-term, the country has hopes of reselling gas – Ukraine is a prime market. With more U.S drilling rigs coming online this year, and LNG taking a central role in Washington trade policy, we're likely to see some interesting developments in this market over the coming weeks and months.
Disclaimer: The content in this article comprises personal opinions and ideas and should not be construed as containing personal and/or other investment advice and/or an offer of and/or solicitation for any transactions in financial instruments and/or a guarantee and/or prediction of future performance. FXTM, its affiliates, agents, directors, officers or employees do not guarantee the accuracy, validity, timeliness or completeness of any information or data made available and assume no liability as to any loss arising from any investment based on the same.
Risk Warning: There is a high level of risk involved with trading leveraged products such as forex and CFDs. You should not risk more than you can afford to lose, it is possible that you may lose more than your initial investment. You should not trade unless you fully understand the true extent of your exposure to the risk of loss. When trading, you must always take into consideration your level of experience. If the risks involved seem unclear to you, please seek independent financial advice.
DISCLOSURE: The views and opinions expressed in this article are those of the authors, and do not represent the views of equities.com. Readers should not consider statements made by the author as formal recommendations and should consult their financial advisor before making any investment decisions. To read our full disclosure, please go to: http://www.equities.com/disclaimer
Source: Equities.com News (July 13, 2017 - 2:31 PM EDT)
News by QuoteMedia
www.quotemedia.com