| | |
| --- | --- |
| August 6, 2019 - 7:34 AM EDT | |
U.S. Equities Attempt Rebound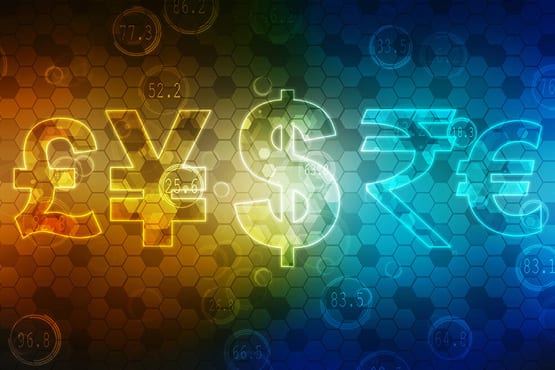 Equity indexes have rebounded off of their overnight lows and gold neared multi-year high, reports Bill Baruch.
E-mini S&P (ESU)
Yesterday's close: Settled at 2830, down 102.50
Fundamentals: U.S benchmarks suffered their worst day of the year Monday and extended losses early last night after the U.S Treasury labeled China a currency manipulator. Things have taken a sharp turn for the better though and the S&P has gained as much as 3.2% off its early evening low. In retaliation to President Trump's threat of raising tariffs, China allowed the yuan to float freely Sunday night, the currency lost 1.54% and hit the weakest level against the U.S. dollar since April 2008. A stable yuan overnight has certainly lifted sentiment. The People's Bank of China fixed the currency stronger than expected and tightened supply; it has firmed by 0.4%.
Adding a tailwind has been broadly better economic data from around the globe since U.S ISM Non-Manufacturing whiffed yesterday. Starting with New Zealand, employment data was much better. Next, South Korea had a stronger read on Current Account; meaning they exported more goods than expected. Spending data beat in Japan and Australia had a significantly better Trade Balance. Probably the most important though was the blowout read on German Factory Orders. From the U.S this morning, we look to JOLTs Job Openings. Let's also not forget, we are still working through earnings season and this morning there are a number of energy, pharmaceutical and food names. After the bell, all eyes will be on Walt Disney Co. (DIS). St. Louis Fed President Bullard speaks at 11:00 am CT. Quietly, a 3-year Note auction at noon could hold more weight than anticipated and set a tone for where risk-sentiment finds itself.
Technicals: Price action is much more healthy than last night, but it certainly is not in the clear. Traders should not take a hard-bias approach; thinking they must either be short or long but instead that this market is tradable and its ok to be wrong, just how long you stay wrong.
Crude Oil (CLU)
Yesterday's close: Settled at $54.69, down 97¢
Fundamentals: Risk sentiment is broadly better this morning, but crude oil is off its best level of the session. Crude battled very well amidst the worst of yesterday's damage, especially given that a weaker Chinese yuan means they can purchase less of the commodity. Another way to think about it is that China is exporting deflation by weakening their currency. Lifting crude specifically this morning is news that the White House imposed a total economic embargo on Venezuela; freezing all of the governments assets and prohibiting nonexempt transactions. Additionally, geopolitical tensions in the Middle East are in the headlines after the U.K agreed to join the U.S in securing the Straits of Hormuz. Inventory expectations will trickle out through the session and early estimates are for a draw of 3 million barrels; this has also helped lift crude.
Technicals: Crude oil has been waffling around the $54.82 to $54.85 pivot level and above or below will help give an edge to either camp. 
Gold (GCZ)
Yesterday's close: Settled at $1,476.5, up $19.00
Fundamentals: Gold is holding onto a magnificent run and fell 0.40 shy last night from hitting the highest level since April 2013. Equity markets fell out of bed early last night after the U.S Treasury labeled China as a currency manipulator and this lifted gold to its best levels of the session. China fixed the yuan better and the risk-landscape is more stable. The 30-year U.S. Treasury bond spiked more than a point and the 10-year Treasury note yield reached the lowest level since before the 2016 election (1.676%), before those moves dissipated. Although the U.S. Dollar Index is firm today, the index is still more than 1% from its post-Fed-cut high. The landscape remains broadly favorable for gold and while we have been unequivocally bullish gold, it is important to remember nothing moves in a straight line.
Technicals: Gold has achieved our upside target of $1,484.50 with a high last night of $1,486.80. The pullback that ensued held our first key support at $1,467, this aligns the previous December contract high with another technical indicator. Although our upside target has been achieved and we must reduce our bias slightly, the tape remains immediate-term bullish above this first support level. Overall, the bulls are in the driver's seat until a close back below major three-star support.
Bill Baruch provides technical levels on all markets throughout the week at BlueLineFutures.com.
Please sign up for a Free Trial at Blue Line Futures to view our entire technical outlook and actionable bias and levels. 
Source: MoneyShow.com (August 6, 2019 - 7:34 AM EDT)
News by QuoteMedia
www.quotemedia.com