| | |
| --- | --- |
| June 27, 2019 - 7:51 AM EDT | |
US-China Avoid Next Round of Tariffs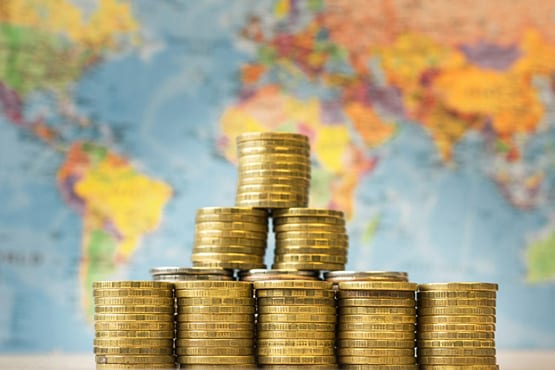 While no major trade deal was announced, US and Chinese officials reached an agreement to avoid another round of tariffs, notes Bill Baruch.
E-mini S&P (ESU)
Yesterday's close: Settled at 2918, down 4.00
Fundamentals: U.S benchmarks slid this morning from their best levels of the session and are retesting a pivotal level of technical support. The tape firmed through the evening after comments out of China that a truce has been reached to avoid the next round of tariffs on $300 billion of Chinese goods. This jawboning was expected in the lead up to the meeting between the two leaders on Saturday and comes after Treasury Secretary Mnuchin said yesterday a deal is/was 90% in place. Price action turned south this morning after dismal confidence data from Europe that came in below already weak expectations. Furthermore, Boeing (BA) is leading sentiment lower down about 2.5% premarket and dragging the Dow into the red after the FAA announced a new hurdle that the company must fix on its 737 MAX.
As we began discussing on Monday, the rally last week ran its course and reached a point of exhaustion. There are a number of signals this week that confirmed such and led the tape lower ranging from a less-dovish Fed Chair Powell to the 50-day moving average crossing over the 100-day in the lagging Russell 2000 index. Regardless, economic growth domestically and globally remains the largest concern with the U.S and China trade war be largest hurdle. The final read on U.S Q1 GDP is due at 7:30 am CT.
Crude Oil (CLQ)
Yesterday's close: Settle at $59.38, up $1.55
Fundamentals: Crude oil is peeling back a bit into this morning after falling just shy of $60 after yesterday's bullish EIA inventory report. The report showed a draw of 12.788 million barrels of crude, much more than the 2.54 million barrels expected and the 7.55 million barrel draw reported by API Tuesday after the bell. Although the draw in gasoline was less than API, it was more than the slight build expected. Distillates drew larger than expected and more importantly estimated production slipped by 100,000 barrels-per-day. Overall, this is everything the bulls could ask but the market could not regain the psychological barrier with a high of 59.93. Broader risk sentiment seems to be coming in a bit this morning despite an upbeat narrative on trade ahead of the G-20. Still, the data from Europe this morning reminded traders that economic growth and sentiment is broadly deteriorating and poses a headwind.
Technicals: Price action tested and fell back from first key resistance at $59.70, which aligned closely with the $60 mark.
Gold (GCQ)
Yesterday's close: Settled at $1,415.4, down 3.3
Fundamentals: Gold battled above the psychological $1,400 mark yesterday while incurring a pullback from its five-day breakout run. A less-dovish Fed Chair Powell leading a more patient than expected Federal Reserve is the true catalyst this week. Still, a rate cut is fully priced in for July 31 and the odds for 50-basis points remains at 30.2%. Furthermore, the data out of Europe this morning was again underwhelming and U.S weekly Jobless Claims came in higher than expected, missing for third week in four. Therefore, we find this tape much more technical.
Technicals: Price action failed at the August 2013 high and our major three-star resistance at $1,432.9. Still, this is a constructive pullback.
Bill Baruch provides technical levels on all markets throughout the week at BlueLineFutures.com.
You can sign up to receive these levels here.