| | |
| --- | --- |
| October 4, 2019 - 8:32 AM EDT | |
Crude Fundamental Shift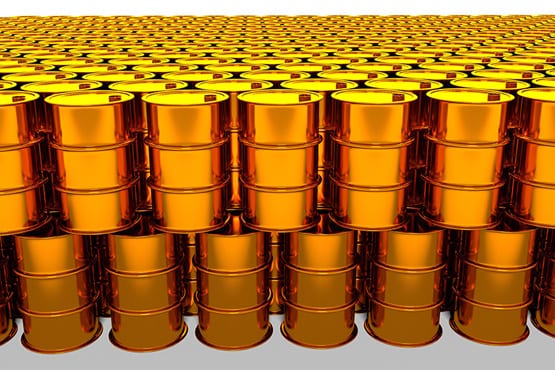 While domestic economic numbers have disappointed of late, global macro issues involving various conflicts and disruptions in the Middle East is affecting the energy sector, writes Phil Flynn.
The oil market is fixated on macro-economic issues and not necessarily current supply or demand. The weak ISM service sector number added to oil demand fears even as data showed the global oil demand growth in August came in much higher than estimates. Reports that global oil demand rose by 3.4% year over year led mainly by, you guessed it, China.
Even as the stock market did an amazing reversal on sharply increased odds of an interest rate cut; (96% percent chance as of yesterday) crude oil's rebound, while impressive, failed to close higher on the day signaling that it will need help from today's U.S. jobs report to shake off negative sentiment.
Sentiment is bad based upon all the headlines that the oil market ignores. Even reports that the 121,000 barrel-per-day North Seas oil field Buzzard had halted production, did not seem to move the market's needle. 
Reports of protests in Bagdad seemed to go unnoticed. Iraqi police yesterday open fired on protesters in Baghdad during four days of unrest. The Guardian reports that at least 27 people have been killed in violent demonstrations that have escalated by the day, sweeping across southern cities since they first erupted. So far there has been no impact on oil production.
Fighting in Libya is not a problem. The Wall Street Journal reported that, "Foreign powers have funneled military support to both sides of Libya's civil war — but not enough to give either a decisive advantage. On one side is the United Nations-recognized Government of National Accord, or GNA, which controls Tripoli and much of the country's west with help from arms supplied by Turkey. On the other side is the attacking force of Khalifa Haftar, a Libyan-American dual citizen who rules the country's east and south with help from Egypt, the United Arab Emirates and Saudi Arabia." 
The energy market wants to believe Saudi Arabia when they say that their oil production has rebounded back to 100%. Yet it fails to question the quality of that oil. If the Saudi's can't refine it, then will we see big draws in U.S. crude stockpiles? Of course. The U.S. is going to release more oil from the Strategic Petroleum Reserve (SPR) and we are going to need it. That is a story for another day.
Now the market is held back by demand fears. Fears that have been justified by weak economic data. Yet with this fickle market, a blockbuster jobs report along with a rate cut would change the mood in oil. A bad jobs report may fan the fears of demand destruction. At least until the odds of a 50-basis point cut go up.
Natural gas shook off a bearish EIA gas storage report as it focuses on the dreaded W word. W=Winter! Reports that winter may make an early appearance is causing natural gas bears to lock in their profit.
The EIA reported that working gas in storage was 3,317 Bcf as of Friday, Sept. 27, 2019, according to EIA estimates. This represents a net increase of 112 Bcf from the previous week. Stocks were 465 Bcf higher than last year at this time and 18 Bcf below the five-year average of 3,335 Bcf. At 3,317 Bcf, total working gas is within the five-year historical range.
It's totally Looney. BP announced that Bernard Looney will succeed Bob Dudley as CEO when he retires next year. Bob Dudley had a storied career at BP, running its Russian operations and yet will be remembered for saving BP from oblivion after the Deep-Water Horizon disaster.
Bob, enjoy your retirement. Well deserved.
Read Phil's energy report at Price Futures Group . Get my fabulously exciting Daily Trade Levels and insider update at [email protected] Twitter: @energyphilflynn | Facebook: Phil Flynn
Not a Subscriber but want to be? Click Here!
Source: MoneyShow.com (October 4, 2019 - 8:32 AM EDT)
News by QuoteMedia
www.quotemedia.com