| | |
| --- | --- |
| September 11, 2018 - 1:00 AM EDT | |
Investing in Megatrends- E-Commerce, Energy and Boomers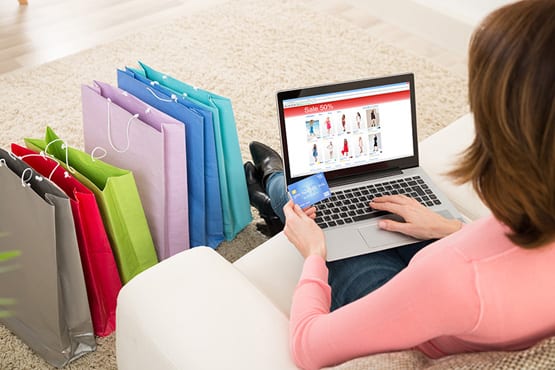 If you want to profit from huge trends remaking society, you need to zero in on megatrends like exploding energy demand, surging online shopping and retiring baby boomers. Shifts like these will power price gains and dividends for decades, asserts Brett Owens, editor of Contrarian Outlook.
We're going to dive into these 3 megatrends, starting with online shopping. Imagine being a landlord for Amazon (AMZN) — collecting rent as the e-commerce giant spreads across the world, filling your warehouses.
You can start (indirectly) collecting those checks through Duke Realty (DRE), a 46-year-old REIT with 499 warehouses in 20 markets. Amazon is Duke's No. 1 tenant, and the REIT knows its best customer well, having worked with the online retailer for more than a decade.
You are only getting a 2.8% dividend yield here, but Duke has been raising the payout in recent years and handed shareholders a nice $0.85 special dividend last December, after unloading its medical-office business.
That was a canny move that frees up management to smoke out more opportunities in its core warehouse operation. The payout was the second special dividend in three years — and Duke can do much more, with the regular dividend eating up just 52% of funds from operations (FFO, the REIT equivalent of earnings per share), a very low ratio for a REIT.
Finally, Duke trades at 21.7-times the midpoint of management's just-boosted 2018 FFO forecast. That's still a decent level for a company that truly is Amazon's landlord. You won't find a more direct tie to the online shopping megatrend than that—and it will light up Duke's share price and dividend for decades to come.
Our play to watch on retiring boomers is Physicians Realty Trust (DOC), which has 249 medical-office buildings, almost all of which (96%) are rented out to doctors, hospitals and healthcare systems.
One thing I love about DOC is its long tenant list, with no one client chipping in more than 6% of annualized base rent. That means the REIT avoids getting stuck with a big, trouble-prone tenant, a problem that's beggared healthcare REITs in the past.
Here's another plus: its tenants specialize in the services elderly folks need most, like orthopedic surgery and oncology, so you can bet its buildings will stay full.
Which brings me to the trust's dividend, which clocks in at a gaudy 5.5%. And before you ask, yes, that payout is safe, accounting for a manageable (especially for a well-run REIT like DOC) 86% of FFO.
The real kicker is that you can buy in at just 16-times FFO. That's a smoking deal, given DOC's top-notch portfolio, price upside from the "gray wave" that's surging our way, and it's superb 5.5% dividend.
The strong global economy is goosing energy use, with demand rising 2.1% last year, doubling 2016's rate, according to the International Energy Association.
All sources of power saw higher demand: coal, natural gas, oil and renewables. And that trend will continue: the US Energy Information Administration sees global energy demand spiking 28% by 2040.
Our play here is the Duff & Phelps Global Utility Fund (DPG), a closed-end fund that that owns major US utilities like NextEra Energy (NEE) and Enterprise Products Partners (EPD), along with big global names like French electric utility ENGIE (ENGI) and Canadian telecom BCE (BCE).
Two numbers stick out here. The first is DPG's outsized 9.2% dividend, which is as consistent as they come. The other? DPG trades at a ridiculous 10.1% discount to net asset value (NAV).
That's another way of saying that its market price is lagging the value of its portfolio by 10.1%. And since this fund has traded at narrower discounts (and even premiums) in the past, we can expect price upside as that markdown narrows.
But even if it stays where it is, you're still getting 9.2% every year in cash. That discount also helps steady the dividend. Because while DPG's yield on market price is 9.2%, its yield on NAV is 8.2%, a figure that's easier for management to cover with investment returns.
Source: MoneyShow.com (September 11, 2018 - 1:00 AM EDT)
News by QuoteMedia
www.quotemedia.com