| | |
| --- | --- |
| October 2, 2019 - 8:30 AM EDT | |
Orca Exploration provides operational update
TORTOLA, British Virgin Islands, Oct. 02, 2019 (GLOBE NEWSWIRE) -- Orca Exploration Group Inc. ("Orca" or the "Company") (TSX-V: ORC.A, ORC.B) is pleased to provide the following operational update on its current activities in Tanzania.

Orca's Additional Gas sales increased to 64 million standard cubic feet a day ("MMscfd") in August 2019, taking the average for the year to date to 60 MMscfd (8 months ended 31 August 2018: 37 MMscfd).  On September 25, 2019, an agreement was reached with the Tanzania Petroleum Development Corporation (the "TPDC") to increase the maximum daily quantity of Additional Gas that can be supplied under Orca's Gas Sales Agreement with the TPDC to 30 MMscfd (from 20 MMscfd).  This Additional Gas will be processed and transported to Dar es Salaam through the National Natural Gas Infrastructure ("NNGI").
The Company is actively pursuing new sales opportunities in Tanzania.  The Company is assisting the Tanzanian Government in evaluating the potential to supply large volumes of natural gas to strategic partners in the East African region.  Supplying those strategic partners would require Orca to develop the northern section of the Songo Songo field ("SSN") where there was a natural gas discovery in 1974. In addition, the Company is in discussions with commercial fuel distributors and other potential consumers to expand its existing compressed natural gas business. 
Orca remains well placed to deliver additional volumes to the proposed new 185 MW gas fired generation facility at Kinyerezi 1, via the NNGI.  Whilst efforts to progress the project continue, Orca believes the plant will not be operational before mid-2020, as opposed to late 2019. 
Orca has continued to optimise the refrigeration system at the Songas facility and final performance testing is expected to commence during October.  This follows recent adjustments to operational settings on the Songas facility that together are expected to see processing capacity return to approximately 100 MMscfd. 
Concurrently, Orca is nearing completion of the front-end engineering and design for compression for the Songas facility.  Refrigeration and compression will work in harmony to address declining reservoir pressure to ensure maximum production levels can be sustained, subject to demand, through to the end of the PSA licence in 2026.  Alongside this, Orca is developing plans to workover three onshore wells to address corrosion, sand and water issues. Successful workovers are expected to return around 21 MMscfd of additional production potential from the field, at an estimated cost of US$15million.
Nigel Friend, CEO of Orca commented:
"The Government of Tanzania is actively looking at ways to utilise its significant indigenous natural gas resources to fuel industrial and economic growth for the benefit of the country and the wider East African region.  We are encouraged by this increased activity and, in conjunction with our partner, TPDC, are evaluating the options to increase production from the Songo Songo field to ensure that natural gas is available to support the Government's objectives in a timely manner". 
About Orca Exploration Group Inc.
Orca is an international public company engaged in natural gas exploration, development and supply in Tanzania through its subsidiary PAET. Orca trades on the TSX Venture Exchange under the trading symbols ORC.A and ORC.B.
For further information please contact:
Nigel Friend, CEO
[email protected] 
Blaine Karst, CFO
[email protected]
For media enquiries:
Celicourt (PR)
Mark Antelme
Jimmy Lea
[email protected]
+44-20 8434 2643
Neither the TSX Venture Exchange nor its Regulation Service Provider (as that term is defined in the policies of the TSX Venture Exchange) accepts responsibility for the adequacy or accuracy of this release.
Forward Looking Information
Certain information regarding Orca set forth in this press release contains forward-looking statements that involve substantial known and unknown risks and uncertainties.  The use of any of the words "plan", "expect", "prospective", "project", "intend", "believe", "should", "anticipate", "estimate" or other similar words, or statements that certain events or conditions "may" or "will" occur, are intended to identify forward-looking statements. These statements are only predictions and actual events or results may differ materially. Although the Company's management believes that the expectations reflected in the forward-looking statements are reasonable, it cannot guarantee future results, levels of activity, performance or achievement since such expectations are inherently subject to significant business, economic, competitive, political and social uncertainties and contingencies. Many factors could cause Orca's actual results to differ materially from those expressed or implied in any forward-looking statements made by, or on behalf of, Orca.
In particular, forward-looking statements in this press release include the expected need to develop SSN to supply demand to strategic East African partners; discussions regarding expansion of Orca's compressed natural gas business; expectations regarding the timeline for operation of the proposed new 185 MW gas fired generation facility at Kinyerezi 1; the expected results of compression and refrigeration on Orca's production; expectations regarding testing of the Songas facility refrigeration unit; expectations regarding increased processing capacity at the Songas facility; and the success and expected results of workovers of certain onshore wells, including increased production.
These forward-looking statements are subject to numerous risks and uncertainties, including but not limited to, the impact of general economic conditions; industry conditions including changes in laws and regulations, and changes in how they are interpreted and enforced; competition; lack of availability of qualified personnel; risks related to obtaining required approvals of regulatory authorities; risks associated with negotiating with governments and other counterparties; fluctuations in foreign exchange or interest rates; changes in income tax laws or tax rates; ability to access sufficient capital from internal and external sources; failure of counterparties to perform under the terms of their contracts; and other factors, many of which are beyond the control of the Company. Readers are cautioned that the foregoing list of factors is not exhaustive.
Although the forward-looking statements contained in this press release are based upon assumptions which management believes to be reasonable, Orca cannot assure investors that actual results will be consistent with these forward-looking statements.  Readers are cautioned not to place undue reliance on forward-looking statements included in this press release, as there can be no assurance that the plans, intentions or expectations upon which the forward-looking statements are based will occur. By their nature, forward-looking statements involve numerous assumptions, known and unknown risks and uncertainties that contribute to the possibility that the predictions, forecasts, projections and other forward-looking statements will not occur. With respect to forward-looking statements contained in this press release, Orca has made assumptions regarding, among other things: continued and timely development of infrastructure in areas of new production; accuracy of estimates of Orca's resource volumes; availability of skilled labour; timing and amount of capital expenditures; the impact of increasing competition; conditions in general economic and financial markets; effects of regulation by governmental agencies; receipt of partner, regulatory and community approvals; future operating costs; effects of regulation by governmental agencies; that Orca will have sufficient cash flow or equity sources or other financial resources required to fund its capital and operating expenditures and requirements as needed; that Orca's conduct and results of operations will be consistent with its expectations; current or, where applicable, proposed industry conditions, laws and regulations will continue in effect or as anticipated as described herein; and other matters. There are a number of assumptions associated with the development of the evaluated areas, including continued performance of existing wells, future drilling programs and performance from new wells, the growth of infrastructure, well density per section, and recovery factors and development necessary involves known and unknown risks and uncertainties, including those risks identified in this press release. Orca believes the material factors, expectations and assumptions reflected in the forward-looking information are reasonable but no assurance can be given that these factors, expectations and assumptions will prove to be correct.
Management has included the above summary of assumptions and risks related to forward-looking information provided in this press release in order to provide investors with a more complete perspective on Orca's current and future operations and such information may not be appropriate for other purposes. Orca's actual results, performance or achievement could differ materially from those expressed in, or implied by, these forward-looking statements and, accordingly, no assurance can be given that any of the events anticipated by the forward-looking statements will transpire or occur, or if any of them do, what benefits Orca will derive. These forward-looking statements are made as of the date of this press release and Orca disclaims any intent or obligation to update publicly any forward-looking statements, whether as a result of new information, future events or results or otherwise, other than as required by applicable securities laws. The forward-looking statements contained in this press release are expressly qualified by this cautionary statement.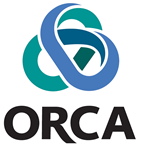 Source: GlobeNewswire (October 2, 2019 - 8:30 AM EDT)
News by QuoteMedia
www.quotemedia.com